Officials of the Lagos state task force broke into apartments at Iyana-Ipaja area of the state to seize motorcycles.
The incident, which occurred on Wednesday, February 5, 2020, at Raji Rasaki Street in the area, sparked off violence as youths lit bonfires and formed barricades in the street.
The youths wielding sticks protested against the action.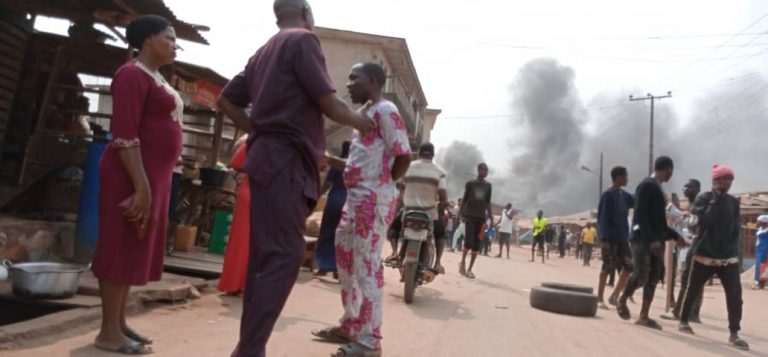 According to an online news report, the task force team seized 10 motorcycles from an apartment.
Mohammed Mohammed, one of the protesters, said the officials broke the gate to a house and shot in the air before taking away the motorcycles.
"We didn't expect to see them because we are not working with our okada. We were inside the house when they broke in and took away our okada with force," he said.
"They are still around Iyana-Ipaja roundabout. We will not stop burning tires until we retrieve our okada. They beat us when we didn't do anything to them. We are going to fight back."
The chaos has spread to Iyana-Ipaja bus stop around Abule-Egba where protesters were tear-gassed by the task force.
The state government had banned okada and tricycle operations along major highways and roads in the state.