Nollywood actress, Damilola Adegbite Attoh is back on the social scene after a brief hiatus following the birth of son, Brian in September 2014.
The 30-year-old who is married to Ghanaian actor, Chris Attoh has made a huge statement about child-discipline and education which has sparked debates in some quarters already. According to Mrs. Attoh, teachers should focus on educating kids and leave the aspect of disciplining pupils and students to their parents.
Her comment stems from the fact that she is aware of cases where teachers physically abused their students. She also warned that any teacher who messes with her son will face dire consequences.
This image she shared on Instagram with the caption "Give them an inch and they will take a mile. Kmt" says it all:
UPDATE: Damilola Attoh has deleted the photo from her Instagram but we have got a screenshot for you: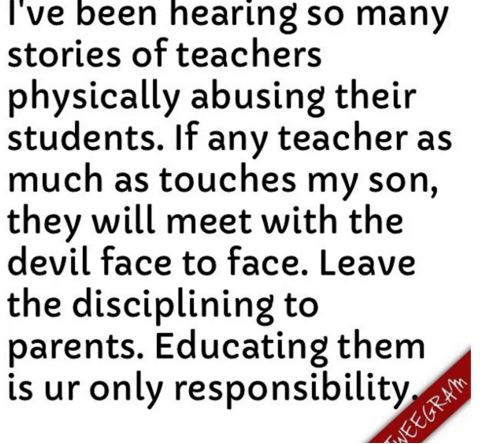 Do you agree with her that disciplining kids is the sole responsibility of parents?