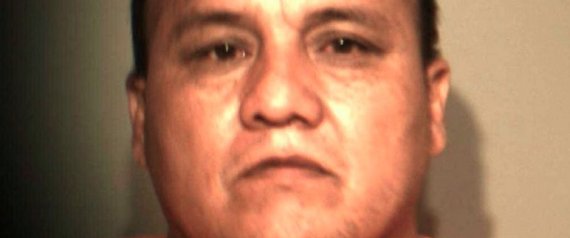 It was a Texas man's third arrest for having sex with a horse, and this time, he paid for it in pain.
Cirilo Castillo Jr., 45, was arraigned last week after a February incident in which he allegedly broke his leg while trying to have sex with a horse.
It was his third arrest related to the sexual abuse of a horse since 2012, ValleyCentral.com reports.
Hidalgo County Sheriff's deputies said a barn owner called at about 7 a.m. on Feb. 17 to report an injured man in her barn.
When officers arrived, the woman identified the injured man as Castillo, and said he had been previously arrested for having sex with her horses. In those cases, Castillo was ordered to stay away from her barn.
The suspect told investigators that he had been struck by a car on the roadway and crawled all the way to the barn for shelter. Investigators believe he was trespassing in the barn in an attempt to have sex with a horse, but was injured when the horse kicked him.
The suspect was taken by ambulance to a local hospital and treated, according to the Sheriff's report.
But it wasn't until June 2 that investigators drafted a warrant and arrested Castillo on charges of criminal trespassing. If convicted, he could spend up to 180 days in jail, according to the McEllen Monitor.
He was taken to the Hidalgo County Adult Detention Center and will have to pony up $1,000 bond.
In September, 2013, Castillo received five years probation for animal cruelty after he was caught horsing around in the same barn. Investigators said Castillo tied a horse named India to her corral and performed oral and vaginal sex on her, the paper reports.
The police report did not mention whether the same horse was involved in the most recent incident.
Castillo's first arrest in connection with horse sex happened in 2012. He was sentenced to 270 days in jail for public lewdness.