Pre-marriage counselling is the guidance given to prospective couples before they enter into marriage. Research shows that it helps couples better understand marriage, what to expect in the marriage, and how to build a lasting marriage. It also helps to reduce the incidences of divorce.
Intending couples who get pre-marriage counselling have better tools to resolve challenges and issues that may arise during marriage. Importantly, it helps couples decide if they are ready to enter into marriage with that person.
While some marriages wait to seek help towards the end of the marriage, pre-marriage counselling is help and counselling before they even begin the marriage to enable the couple not only to enjoy their marriage but avoid the problems that lead to a breakdown of the marriage relationship.
Pre-marriage counselling is of different types; it can be secular or religious. It can also be done in person or online. With technology and the Internet, couples can connect online with their counselor to receive counseling. ReGain has licensed counselors that can provide these services.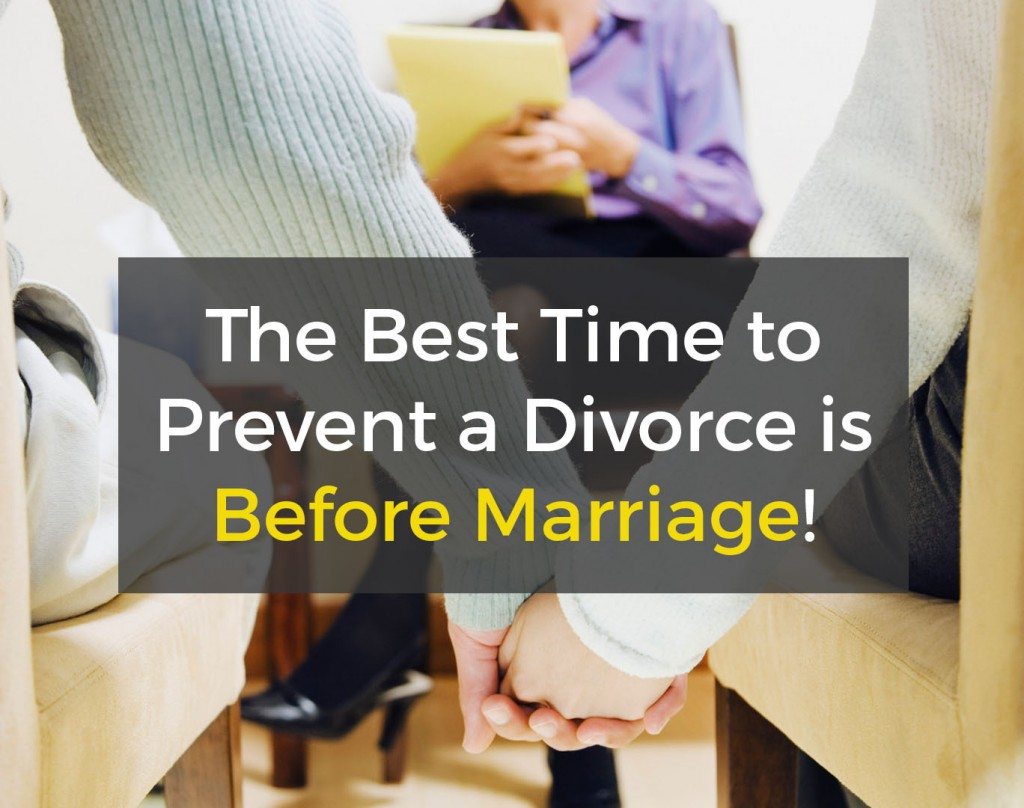 Here are 6 benefits of Pre-Marriage counselling :
1. An Objective and Realistic View
A counselor is a dispassionate professional third-party that can help the couple get an objective and realistic view of their relationship and their future marriage. The counselor is trained and so covers all the aspects the couple might not have considered.
A couple in love tends to approach matters from a rosy perspective. They also refrain from offending one another so they may shy away from discussing some practical matters as a couple. However, a counselor will bring up the relevant issues and get the couple to consider and work through them.
2. Practical Marital Issues
Before getting married, an intending couple may not have the tools or knowledge to address issues intimacy, sexuality, children, conflict resolution, beliefs, values, expectations, finance, and family goals. These are all issues required to build a solid foundation in marriage.
A counselor puts these issues all on the table, helps the couple navigate them, and also gives the couple the skills and frameworks to deal with them.
3. Happy and Well Adjusted Children
Pre-marriage counselling helps a couple set the tone and create the right environment should the couple decide to have children. The counselor helps the couple understand the commitment they will have as a married couple to their offspring and the responsibility that comes with having a family.
4. Stop the Recycle of Baggage
People who have been married before can unconsciously take old behaviours and patterns into new marriages. A pre-marriage counselor helps the couple identify old patterns, negative cycles, and wrongly held beliefs about marriage, and helps the couple set a new foundation for their marriage.
5. Adopt a Philosophy
Couples who get pre-marriage counselling can jointly adopt a marriage ideology and decision making framework that works for them. This will immensely help them in their marriage because every step of the way they will have a guideline and set of principles to refer to throughout their marriage.
6. Choosing Wisely
Pre-marriage counselling helps an intending couple to really see the other person and decide if they want to move forward with the marriage. Sometimes as the couple goes through the pre-marriage counselling they discover that they are not ready to go forward with the marriage at the time.
The couple can then plan around alternative timelines.
Conclusion
Pre-marriage counselling is very beneficial. counselling sessions can range from just a few, to many held over a weeks or months. During pre-marriage counseling, the couple could identify areas they may want to get more training or help on such as finances. A couple can generate a list of questions to ask their financial planner.
counselling helps put practical issues on the table in a proactive manner, which in itself increases the chances of having a successful and lasting marriage.