Welcome to a voyage of discovery into the life of a unique British monarch, King Charles III. As England's current sovereign, he's not just a king – he's also an accomplished watercolor artist, an advocate for sustainable architecture, a holder of a university degree, and the oldest person to ascend the British throne, among other things.
In this article, we will delve into 20 intriguing facts about King Charles III, illustrating the depth of his character, the extent of his accomplishments, and the impact of his reign thus far. Prepare to be fascinated by the man behind the crown, a royal figure whose life and legacy extend far beyond palace walls.
Let's dive in and learn more about England's King Charles III, a monarch who has taken the road less travelled.
Charles III, The Most Senior Ascendant to the British Throne in History
Born into an era where Queen Elizabeth II, his mother, set the record as the longest-reigning monarch in British history with a reign extending over 70 years, it is fitting that Charles III made his own mark as both the longest-serving British heir-apparent and the eldest to become British monarch. Taking the reins of the monarchy at 73 years, 9 months, and 23 days, he effortlessly surpassed the previous record set by King William IV who, at 64 years, 10 months, and 3 days old, assumed the role of England's king in 1830. At the other end of the age spectrum, Henry VI is the youngest to ascend the British throne, doing so in 1422 when he was barely 8 months and 25 days old.
Charles III: A Globetrotting Monarch and Head of the Commonwealth
As King of the United Kingdom, Charles III is also the sovereign of 15 other Commonwealth realms, including Australia, Canada, and New Zealand. He represents a unique bond between these nations, embodying a shared history and continuous cooperation on various global issues.
Besides his direct sovereign duties, Charles III also holds the title of Head of the Commonwealth, which embodies the organization's free association of independent countries, most of which were formerly part of the British Empire. In this role, Charles fosters international cooperation and provides moral leadership to the Commonwealth's 54 member states.
Charles's commitments have required extensive travel. He has visited more than 100 countries during his lifetime, both on official royal visits and in a private capacity. This extensive experience abroad has allowed him to engage with diverse cultures, learn about different ways of life, and build international relations, making him a truly global monarch. His travels, combined with his roles as sovereign and Head of the Commonwealth, underscore his commitment to maintaining close ties with countries around the world.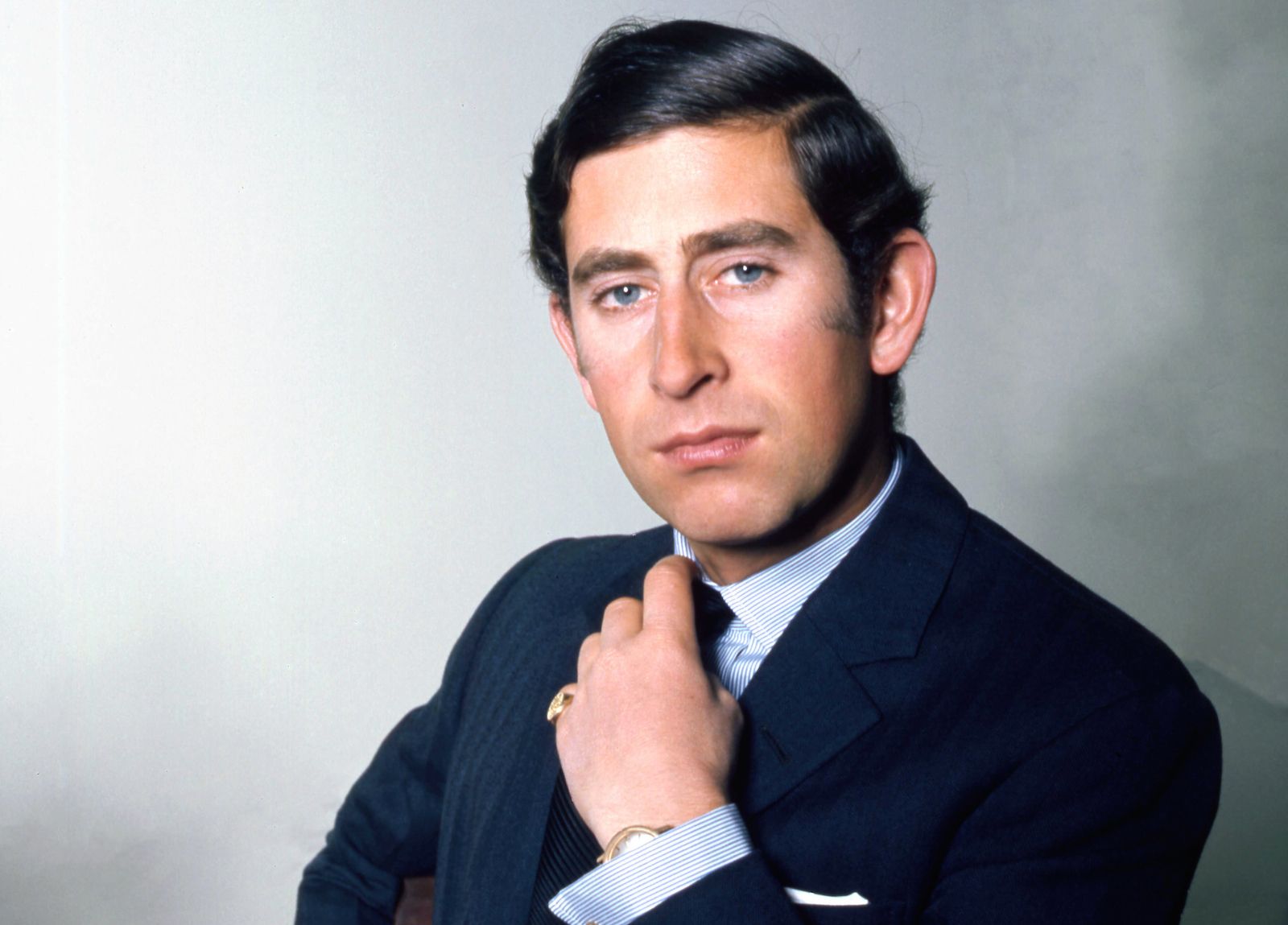 Charles III: The First British Monarch with a University Degree
Born into a world of privilege and luxury, Charles III opted to break with tradition. Rather than rely on private tutoring typically afforded to royals, he pursued higher education. In a groundbreaking move in 1970, Charles earned a bachelor's degree from the esteemed Trinity College at Cambridge University, marking him as the first heir to the British crown to hold a higher education degree. His subjects of study, which included anthropology, archaeology, and history, demonstrated his broad academic interests while juggling his royal responsibilities as the Prince of Wales, a title he officially assumed in an investiture ceremony in 1969 at the age of 20.
Following his graduation, Charles continued to chart his own path by enlisting in the Royal Navy and Royal Air Force, emulating his father's footsteps. During his service tenure from 1971 to 1976, he achieved yet another academic milestone, earning a Master of Arts degree from Cambridge in 1975.
Charles III: A Monarch with a Passion for Architecture and Urban Planning
Embodying a deep-rooted love for English architecture, Charles III's enthusiasm extends beyond mere appreciation. In 1989, he authored a book titled "A Vision of Britain", advocating for a future shaped by the country's past architectural choices. The same year, he contributed to developing and launching Poundbury, an experimental and eco-friendly community in Dorchester. Expected to reach completion in 2025, this innovative project is already home to over 4,600 residents and promotes a New Urbanist design style encouraging walkability.
Committed to reducing society's carbon footprint, Charles emphasizes sustainable architecture and urban planning, aspiring for designs that break free from excessive car dependency.
Charles III: A Bestselling Watercolor Artist
Beyond his royal duties, Charles III has embraced painting as a lifelong passion. His journey into art began under the guidance of art instructor Robert Waddell at Gordonstoun School, a prestigious independent boarding school in Scotland. He later honed his craft under the tutelage of renowned British artists such as Edward Seago and John Napper. Primarily focusing on watercolors, Charles has emerged as one of England's most successful living artists, with his artwork generating over £2 million in sales from 1997 to 2016.
Even ascension to the throne hasn't curtailed Charles' artistic pursuits. His most recent public offering was a print of Balmoral Castle, auctioned off in October 2022 for nearly $6,500, possibly making it the first artwork by a reigning monarch to be auctioned.
Charles' early works often featured the Scottish family home of Castle Mey. Over time, he expanded his repertoire to encompass landscapes from across the globe. His portfolio includes the Imperial Palace in Kyoto, painted in 1986, and Double Haven Bay in Hong Kong, a piece created during a 1989 diplomatic visit with his then-wife, Princess Diana. His artwork has even graced ski passes: his depiction of Klosters, a favourite Swiss ski resort, was featured on the resort's pass for the 1997 season.
Charles III: A Celebrated and Versatile Author
Beyond his duties as a monarch, King Charles III has an impressive portfolio as an author. His knack for storytelling is evident in his body of work, which spans genres and reaches audiences of all ages. He is perhaps most famous for his bestselling children's book, "The Old Man of Lochnagar." Originally conceived as bedtime stories for his younger brothers, Prince Andrew and Prince Edward, Charles' whimsical tale is set amidst the rugged and majestic Scottish Highlands. The narrative, centered around an old man living in a cave in the cliffs of Lochnagar, highlights Charles' imaginative flair and deep affection for the Scottish landscape.
However, Charles' literary prowess extends beyond children's literature. His interest in architecture led to the publication of "A Vision of Britain" in 1989. The book explores the importance of architectural tradition and the need to preserve Britain's architectural heritage while outlining principles for sustainable urban planning.
In 2010, he shared his views on the environment in "Harmony: A New Way of Looking at Our World". The book articulates Charles' philosophy of a balance between nature and modern technology, asserting that understanding this equilibrium is crucial to solving our time's most pressing environmental issues.
The breadth and depth of King Charles III's written work echo his diverse interests and commitment to a variety of causes, from environmental conservation to architectural preservation and beyond. His ability to connect with readers through his writing is yet another testament to his multifaceted personality and enduring impact.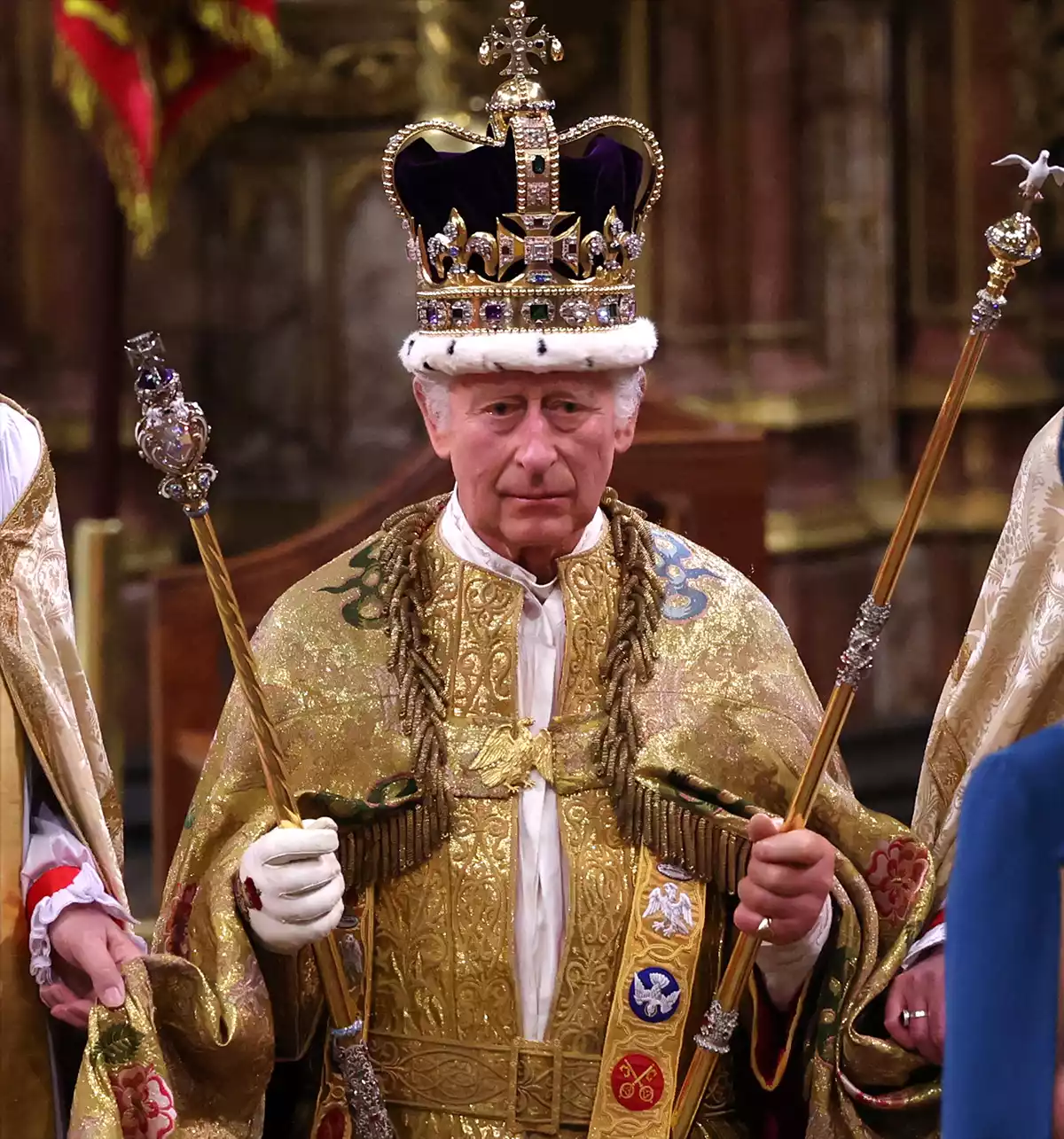 First Monarch Named Charles Since the 17th Century
Upon his ascension, Charles III marked the revival of the regnal title "Charles," a title unseen on the English throne since 1685. Both previous monarchs bearing the name ruled in the 17th century, starting with Charles I, who served as King from 1625 until his tragic execution in 1649 amid the tumult of England's Civil Wars.
Much like the current King Charles III, Charles I was a fervent supporter of the arts, investing substantially in artworks by eminent artists like Raphael and Titian, and even established the position of the Master of the King's Music, a role that persists to this day.
Charles II, the other predecessor, ruled from 1660 until 1685, after spending the preceding nine years in exile in France. As the wheel of time turns, the future remains uncertain. However, if Prince William, Charles III's son, opts to retain his birth name, he could potentially become the first monarch named "William" since the demise of William IV in 1837.
Charles III: A Monarch with a Mission for Environmental Stewardship
King Charles III has been at the forefront of environmental advocacy, long before it was fashionable to do so. His passion for sustainability and ecological balance has seen him become one of the world's leading royal environmentalists, with a deep commitment to protecting our planet. From the early days of his public life, Charles championed environmental causes, bringing critical issues like climate change and sustainable agriculture to the forefront of global consciousness. His prescient understanding of these challenges and his tireless work to address them have shaped his reign and earned him recognition as a pioneer in the field.
He has delivered numerous speeches and written extensively on these topics, outlining his vision for a more sustainable future. He's advocated for organic farming, sustainable urban planning, and the importance of reducing carbon footprints. Perhaps most notably, Charles co-authored "Harmony: A New Way of Looking at Our World" in 2010, a book in which he passionately argued for a paradigm shift in our relationship with the environment. He stressed the urgency of preserving biodiversity, curbing climate change, and adopting more sustainable lifestyles.
His influence extends beyond advocacy. Charles has put his principles into practice, converting the Duchy of Cornwall estate into a successful organic farm and developing the eco-friendly model village of Poundbury.
As a monarch, Charles III is not just a figurehead, but a true environmental steward, demonstrating his commitment to the planet through both his words and actions. His work serves as a testament to the significant role individuals, particularly those in influential positions, can play in advancing the cause of environmental sustainability.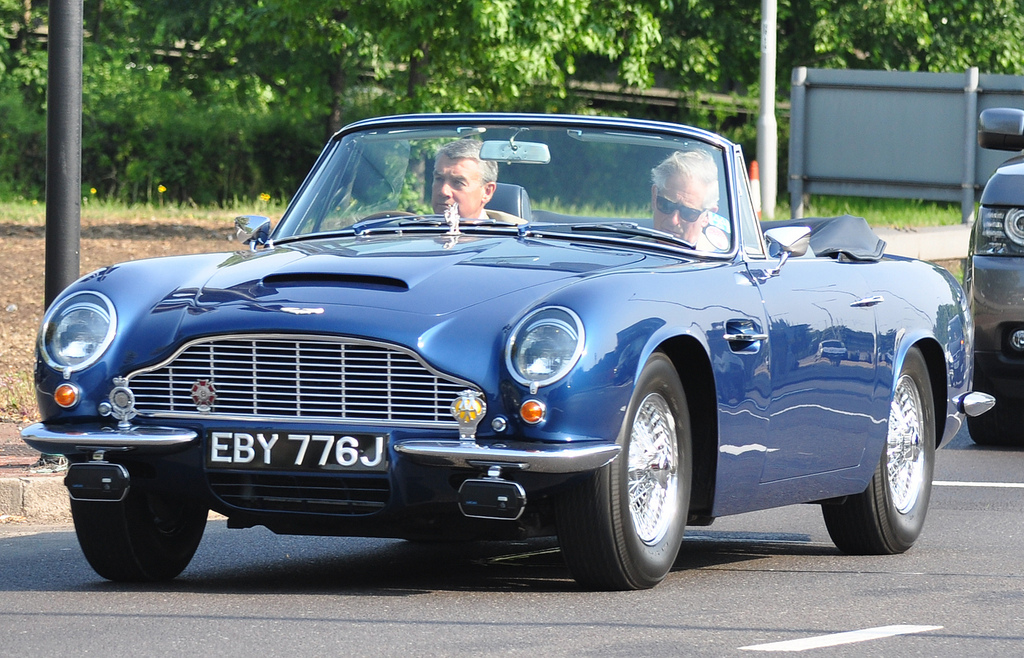 Charles III's Environmentally-Friendly Aston Martin
King Charles III's prized Aston Martin DB6 is a classic example of repurposing in action in line with his long-standing commitment to environmental sustainability. A part of Charles' personal collection since 1970, this vehicle does not run on traditional gasoline but instead utilizes a unique bioethanol fuel produced from surplus English white wine and whey, a byproduct from cheese-making. The concept is a perfect synthesis of his passion for lowering his personal carbon footprint and his fondness for iconic British craftsmanship.
This innovative fuel source results from a collaboration between Green Fuels, a Gloucestershire-based company specializing in renewable fuels, and Aston Martin specialists. The bioethanol fuel used in Charles' DB6 is eco-friendly and showcases the intriguing possibilities of merging royal tradition with forward-thinking sustainability initiatives.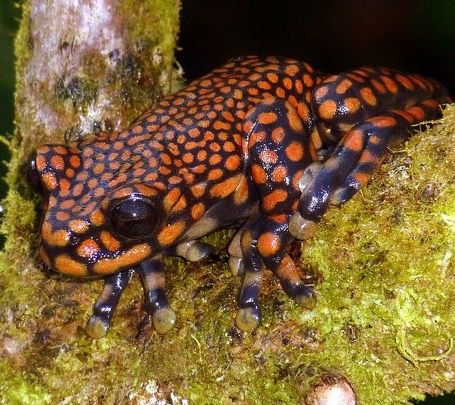 The 'Frog Prince': A New Species Named After Charles III
King Charles III's significant contributions to climate change activism and rainforest preservation have not gone unnoticed by the scientific community. In 2012, in a unique tribute to his environmental endeavors, scientists chose to name a new species of tree frog after the then Prince of Wales. The Hyloscirtus princecharlesi, more colloquially known as the Prince Charles Stream Tree Frog, hails from the cloud forests of Ecuador.
Unfortunately, This amphibious creature is endangered, under threat from the combined effects of climate change and habitat loss. The christening of this species with Charles' name serves as a stark reminder of the consequences of environmental neglect and the urgency of conservation efforts. The connection between Charles and his namesake frog has also earned him the playful "Frog Prince" moniker in some circles, reinforcing his image as a committed advocate for the environment.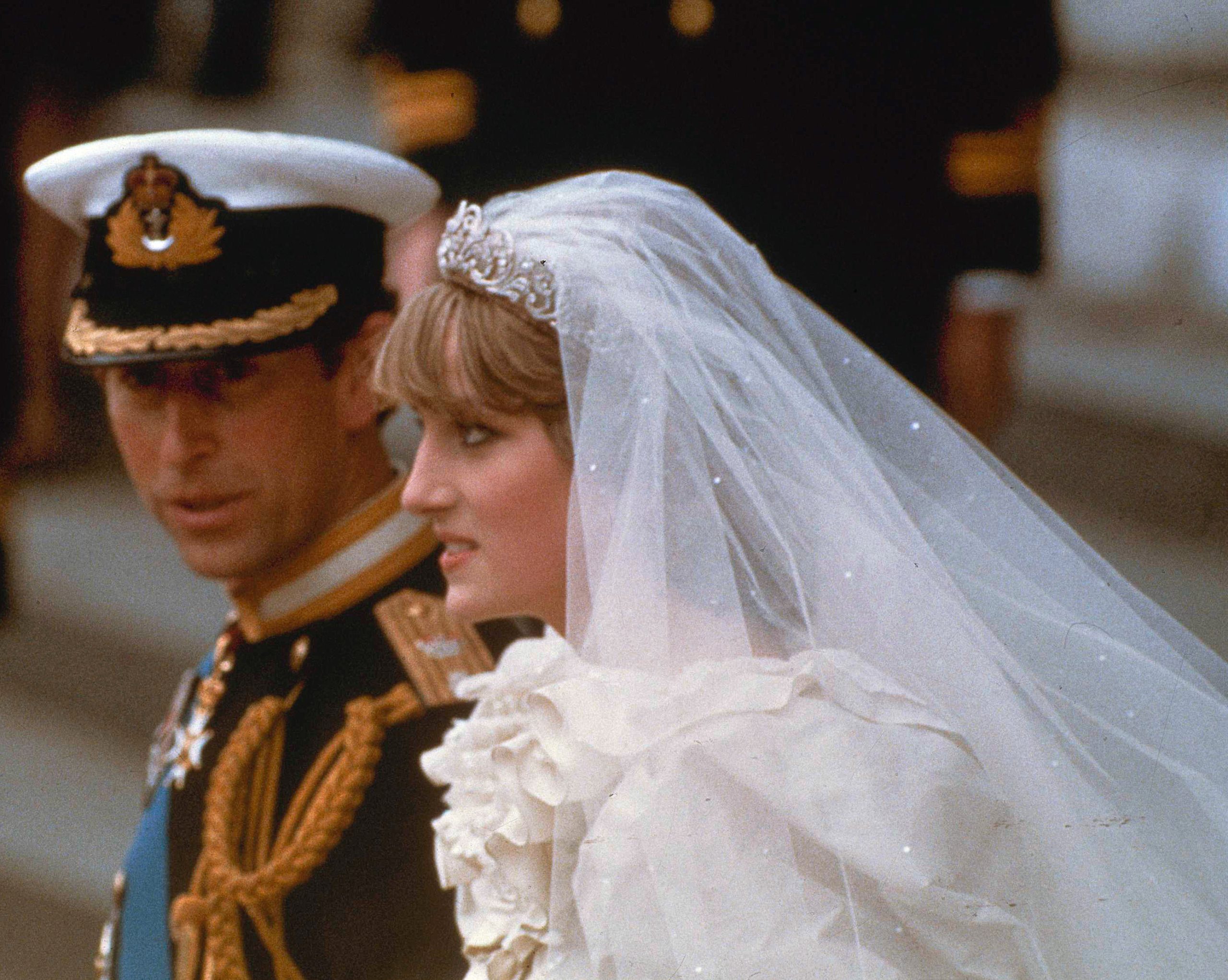 Charles III: A King With a Unique Marital History
While his royal lineage is steeped in centuries of tradition, King Charles III has had a path to matrimony unlike any other British monarch. With two marriages — one shrouded in fairy-tale spectacle and later marred by scandal, the other defined by steadfast companionship — Charles has navigated the tumultuous waters of love and loss under the public's watchful eye.
Charles first walked down the aisle in 1981 with Lady Diana Spencer, in a ceremony deemed the "wedding of the century." The marriage of Charles and Diana, later known as the Princess of Wales, captivated millions worldwide, as their union seemed to embody the quintessence of royal romance. The couple had two sons, Prince William and Prince Harry, who have since taken up their own roles within the royal family.
However, their marriage was not without its trials, and the couple's personal struggles eventually became public knowledge. The fairy tale shattered when their marital difficulties culminated in divorce in 1996, with Princess Diana tragically passing away a year later.
In 2005, Charles found love again with long-time friend Camilla Parker Bowles, and made history in the process. Their civil ceremony marked the first time a royal has had such a wedding, bypassing traditional Church of England customs, which generally did not permit remarriage after divorce. The ceremony reflected the Church's evolving stance on this issue and represented Charles' personal desire to move forward with the woman he loved, despite past controversies.
Camilla Parker Bowles, known as the Duchess of Cornwall after her marriage to the heir apparent now known as Queen Camilla, stands alongside Charles as his partner and confidante. Their relationship, while not without its controversies, has demonstrated the enduring power of companionship and shared history.
Charles' unique marital journey underlines his evolution reflecting our time's changing societal norms and values.
Charles III: A Philanthropist Who Has Transformed the Lives of Over a Million Young People
Established in 1976, the Prince's Trust is a shining example of King Charles III's philanthropic endeavors. This organization has dedicated itself to supporting vulnerable young people, providing them with the resources and assistance necessary to improve their lives.
For nearly five decades, the Prince's Trust has implemented a variety of programs to help those in need, ranging from educational support to employment initiatives. Through its tireless efforts, it has reached out to young people who are unemployed, struggling at school, or at risk of exclusion. By offering practical and financial assistance and a framework for building key skills, confidence, and motivation, the Trust has positively influenced the lives of countless individuals.
As of now, the Prince's Trust can proudly claim to have helped over a million young people, a testament to King Charles III's commitment to supporting the next generation. He is also a patron to over 400 organisations. This legacy of philanthropy stands as one of the defining facets of Charles III's life, painting a picture of a monarch deeply invested in the welfare and potential of the nation's youth.
Charles III: A Monarch and Cellist in Harmony with Music and Arts
Among his diverse interests, King Charles III has a profound love for music and the arts that permeates his personal and royal life. This passion extends far beyond simply enjoying a melody; Charles is an accomplished cellist, imbuing his musical expression with a level of artistry that resonates with audiences.
His dedication to music and the arts is further reflected in his service as President of the Royal College of Music. A prestigious institution based in London, the Royal College of Music has been home to some of the greatest musical talents in history. As president, Charles plays a pivotal role in promoting music education, celebrating emerging talent, and ensuring the continuation of the college's legacy of excellence.
This musical inclination complements Charles' broader commitment to arts and culture. Throughout his life, he has consistently championed the importance of creativity and artistic expression, whether through his support for up-and-coming artists, his own watercolor painting, or his advocacy for architecture that blends the past and the future.
For King Charles III, music and the arts are not simply hobbies; they are integral threads in the rich tapestry of his life and reign. This deep appreciation for creativity and cultural heritage is a testament to his personal passions and his dedication to fostering artistic brilliance in others.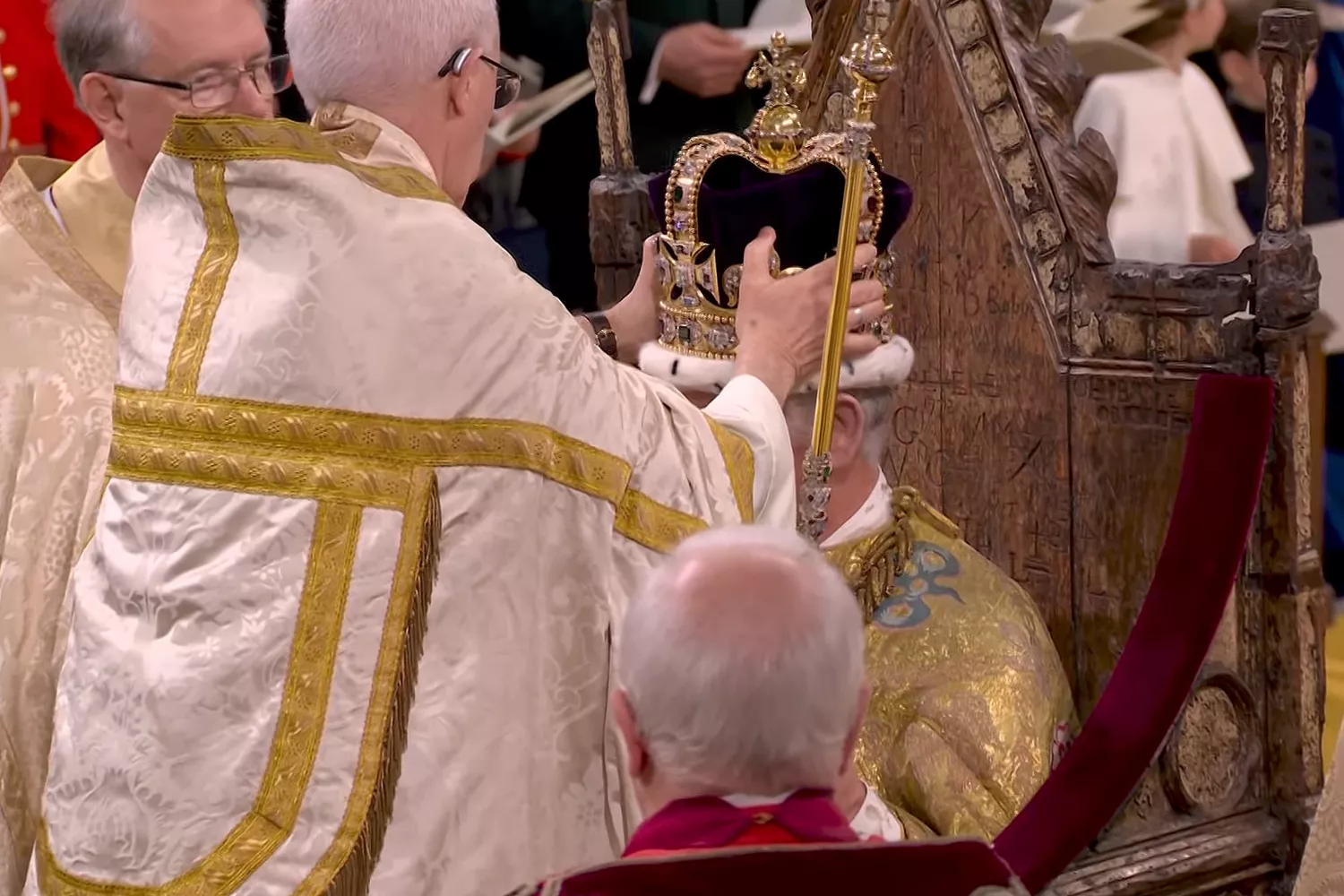 Charles III: A Defender of Faith and Champion of Interfaith Dialogue
Long before his ascension to the throne, Charles III voiced a commitment to fostering interfaith understanding and dialogue in the UK. Recognizing the rich tapestry of diverse religions that make up modern Britain, he has championed the importance of mutual respect and understanding among faiths.
His role as monarch holds a traditional title, "Defender of the Faith," reflecting the monarchy's historical relationship with the Church of England. However, Charles, in his characteristic forward-thinking style, proposed an updated version of this title. Upon his coronation, he wished to be known as the "Defender of Faith," signifying his respect for all faiths in the UK and underscoring his commitment to religious inclusivity.
This change signals more than mere semantics. It represents a conscious move toward embracing Britain's religious diversity and fostering a dialogue among the many faiths that call the UK home. Charles III's advocacy for interfaith understanding is a testament to his belief in the power of dialogue, respect, and mutual understanding, strengthening the social fabric of the nation he serves.
Richard Nixon's Attempt to Pair Charles with His Daughter
In a 2021 interview, Charles III unveiled a fascinating anecdote from his past interactions with the late U.S. President Richard Nixon. During a diplomatic visit to the U.S. in 1970, a youthful 21-year-old Charles found himself the object of Nixon's matchmaking attempts with his daughter, Tricia.
While this flirtation didn't culminate into a romance, the pair were spotted enjoying Washington D.C.'s social scene. Charles even escorted Tricia to a White House dinner and together they attended a baseball game between the Washington Senators and Milwaukee Brewers at the RFK Stadium.
The romantic trails of both diverged thereafter: Tricia married law student Edward F. Cox, and Charles went on to have his much-publicized wedding with Lady Diana Spencer in 1981.
Charles III: Polyglot Monarch and Champion of UK's Linguistic Heritage
Adding to his impressive list of talents and interests, Charles III is no stranger to foreign languages. In addition to his native English, the monarch speaks conversational French, demonstrating a linguistic versatility that serves him well in his global engagements.
Moreover, Charles has shown a remarkable interest in the linguistic heritage of the UK. He has studied both Welsh and Gaelic, reflecting his deep respect for the diverse cultures and languages that make up the United Kingdom. This commitment is not merely academic. Charles' investment in these languages signals a broader commitment to maintaining the vibrant linguistic and cultural diversity that is a hallmark of the UK.
Charles' language skills enhance his ability to connect with a wide range of people across the world. They also signal his profound respect for the rich tapestry of languages and cultures that constitute the United Kingdom, further solidifying his legacy as a monarch who values and champions diversity.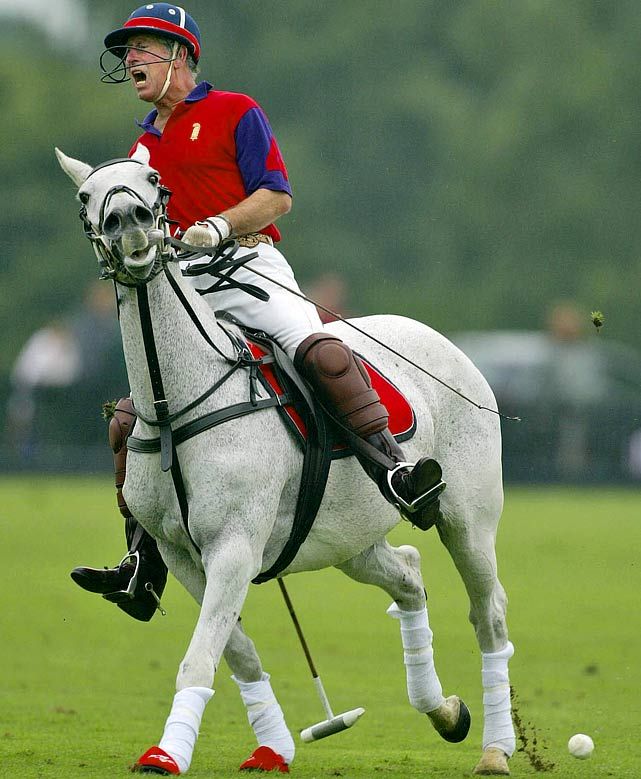 Charles III: A Passionate Polo Player
A keen equestrian from a young age, Charles III nurtured a deep love for the sport of polo. He displayed his skills on the polo field for decades, competing passionately in the game until 1992. His engagement in the sport wasn't limited to just playing; Charles was instrumental in popularising polo in the UK and internationally.
Despite his royal responsibilities, he managed to carve out time to train, practice, and compete in the sport, demonstrating a level of commitment and enthusiasm that added another layer to his multifaceted personality.
Even after stepping away from active play, Charles III remains an avid supporter of polo. His long-standing commitment to the sport is another testament to his diverse interests and active lifestyle, which go far beyond his royal duties.
Charles III: A Controversial Advocate for Alternative Medicine
King Charles III has been a vocal proponent of alternative and homoeopathic medicine, a position that has often brought him into conflict with mainstream medical professionals. Despite the controversy, Charles has remained resolute in his support, asserting that these practices can offer valuable treatments alongside conventional medical methods.
Charles' advocacy extends beyond mere words. He has founded several initiatives to promote holistic health, including the Foundation for Integrated Health and Duchy Originals, which produces organic food and herbal remedies. While sometimes controversial, his insistence on the value of complementary therapies reflects his broader commitment to a holistic and sustainable way of life.
However, his stance has been a source of tension within the medical community, with critics arguing that there is little scientific evidence to support the effectiveness of many alternative therapies. Nonetheless, Charles III continues to champion the cause, firmly believing in the potential benefits of homoeopathy and other alternative health practices.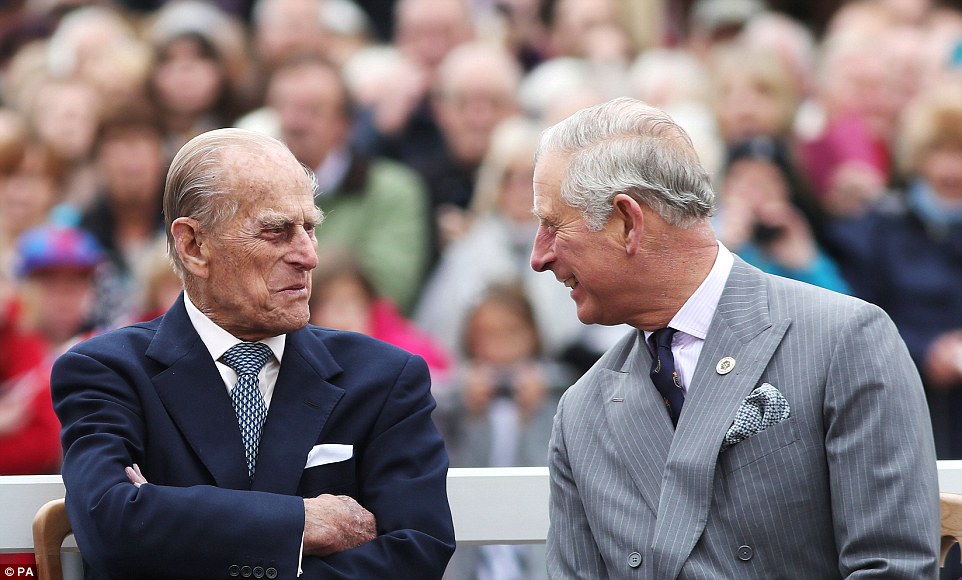 Charles III: A King with Strong German Ancestry
King Charles III's lineage is interwoven with significant German ancestry, reflecting the historic ties between Britain and various German states. His paternal grandparents, King George VI and Queen Elizabeth (the Queen Mother), both had German roots. George VI was a member of the House of Windsor, itself a rebranding of the House of Saxe-Coburg and Gotha, a German dynasty, during World War I due to anti-German sentiment in Britain.
On his mother's side, Queen Elizabeth II's lineage can also be traced back to Germany. Her father was a descendant of Queen Victoria and Prince Albert. Prince Albert was originally Albert of Saxe-Coburg and Gotha in Germany. This shared ancestry meant that Queen Elizabeth II and Prince Philip were, in fact, third cousins.
Despite these close German ties, Charles III, like his mother Queen Elizabeth II, was born and raised in Britain and holds the British Crown. Nevertheless, his lineage serves as a reminder of the historically close, complex, and at times turbulent relationship between Britain and Germany.
Charles III: A Royal Presenter for Architectural Documentary Series
Continuing his deep appreciation for architectural history and preservation, Charles III took on an unexpected role as a television presenter for a documentary series focusing on the stately homes of Britain. This series, titled "Royal Residences: An Architectural Journey," showcased numerous grand estates' unique architecture and history throughout the UK.
King Charles III led viewers through these impressive properties, exploring their design details, history, and the notable figures who once resided in them. The series aired in 1988 and was well-received and further demonstrated Charles's dedication to preserving and appreciating Britain's architectural heritage.
Through his involvement in this series, Charles demonstrated his depth of knowledge and passion for architecture and helped to bring attention to many historic properties. His unique perspective, informed by years of study and personal involvement in architecture and planning, lent the series a compelling depth and richness.