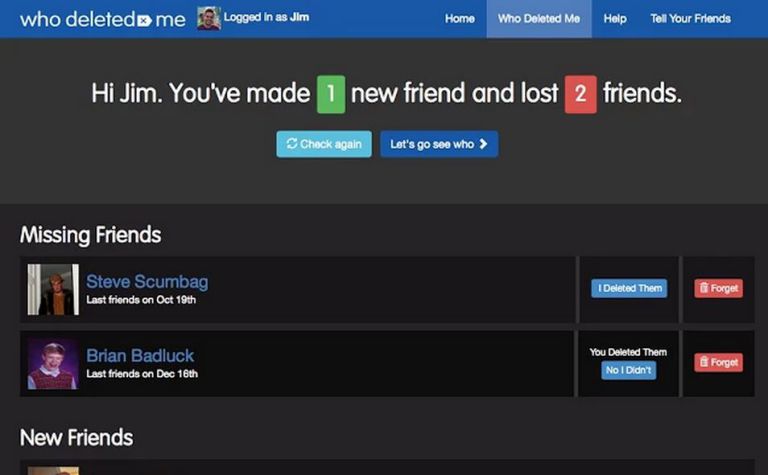 Most of us would prefer to know the bad news if we've been unfriended on Facebook – but it's actually quite hard to tell, at least if you use Facebook as it's intended.
A new app, Who Deleted Me, is designed to offer you an early warning when you ARE unfriended.
Basically, it lets you police your Friends list for traitors and frenemies – and we approve.
It's available as a browser extension for both Chrome and Firefox browsers, and instantly reveals a list of contacts who have unfriended you every time you log in to Facebook.
It doesn't work retrospectively – so you'll only know which contacts have unfriended you after you install it – but also lets you know when friends have been 'last seen' on Facebook.
That means you can keep track on people who really should have replied to that direct message you sent them.
It was created by Exeter app developer Anthony Kuske – it's usually also available as an app for Android and iOS, but appears to be unavailable at present.
It's still available as a free browser extension.