[pull_quote_center]"Do not be a half-hearted Christian, belong entirely to God with Christian faith and courage." – Blessed Iwene Tansi.
[/pull_quote_center]
Hometown: Igboezunu Aguleri, Nigeria
Fame: Trappist monk
Feast day: January 20
Today, January 20, the Church celebrates the Feast of the Blessed Michael Cyprian Iwene Tansi, who was beatified by Pope St. John Paul II, at Onitsha on March 22, 1998, during the Pope's Pastoral visit to Nigeria that year. The Pope visited Nigeria that year, specifically, for the Beatification of Father Tansi.
This Papal Visit of 21-23 March 1998, was also very significant in the political life and history of Nigeria as a nation-state! It was the most singular and visible factor that prepared the ground for the return of democracy in Nigeria, few months later in 1999.
In fact, two months after the Papal Visit of 1998, events that led to the end of General Sani Abacha's military junta and dictatorial regime, began to unfold, and Nigeria's return to democracy, became a reality thereof in 1999.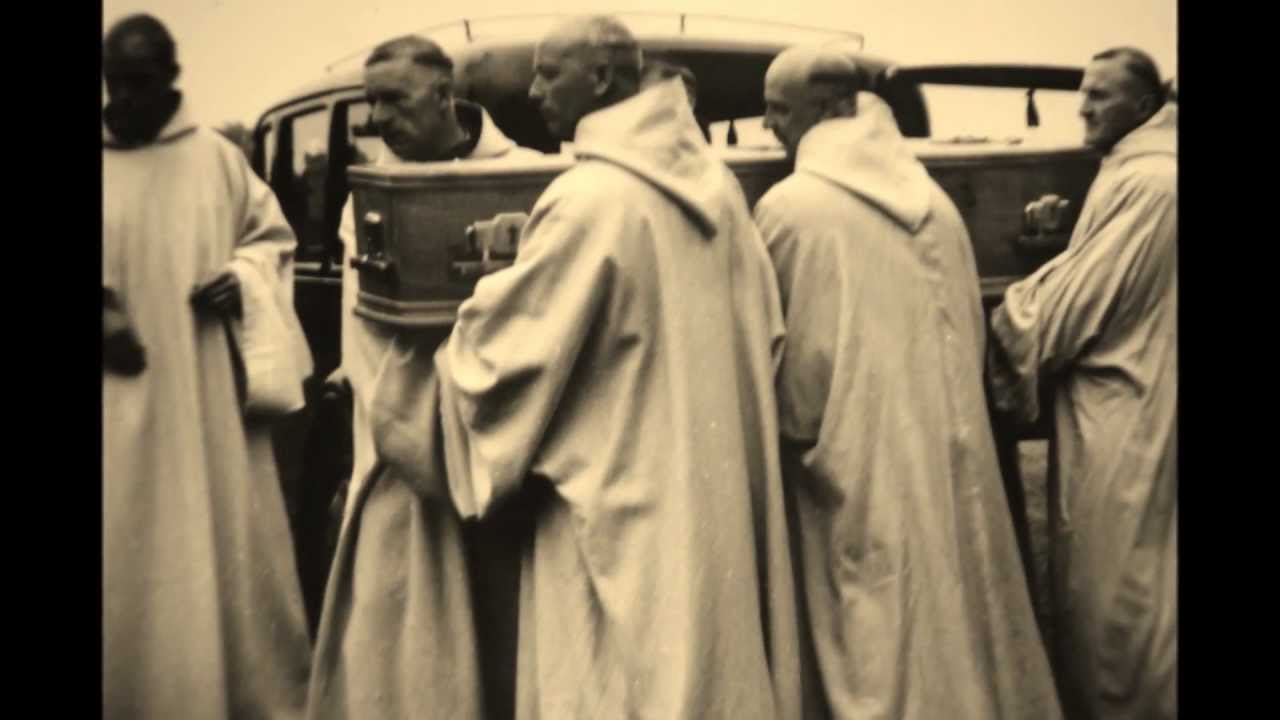 Moreover, Pope John Paul II made the subject of true healing, reconciliation, justice, peace, harmony and freedom of religion and expression, the theme of his pastoral visit and homilies he preached throughout the visit.
Therefore, this Papal Visit and Beatification of Father Tansi in Nigerian in 1998, formed the bedrock or rather spiritual fibre, that made the return to democracy in the country in 1999, a reality!
This is why in a day like this, January 20, that the Church celebrates the Feast of Blessed Iwene Tansi, our religious and political leaders in Nigeria, must not lose sight of the place of the Blessed Iwene Tansi in the spiritual and political transformation of the country!
In addition to been the first Beatified from Nigeria and in whole of West Africa, the spiritual role the Beatification of Fr Tansi played in restoring democracy and good governance in the country, after decades of military dictatorship, is something that calls for annual national recognition and celebration in honour of this holy man from Aguleri, Anambra State.
Moreover, today that Nigeria has found itself once more, in a situation far worse than that of the time Pope St John Paul II visited the country in 1998, let us not fail to recognize the important place Blessed Iwene Tansi occupies in the political and spiritual life of Nigeria, and to invoke his powerful intercession for divine intervention in our much troubled and tormented nation state today!
Who is Blessed Iwene Tansi?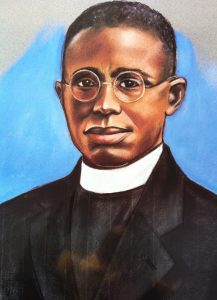 When Archbishop Charles Heerey of the Archdiocese of Onitsha in Nigeria wished to found a Trappist monastery in his archdiocese, he singled out the local priest Iwene Tansi (1903-1964) as the proper candidate for this ministry. Iwene accepted the invitation to pursue the "vocation within a vocation," that is, to be not only a priest, but also a Trappist priest. He agreed to travel to England, where he would train as a Trappist monk and then return to Nigeria, where he would introduce the monastic life.
Iwene had been born of humble parents who were followers of African Traditional Religion in its Igbo cultural colouring, the farmer Tabansi and his wife, Ejikwevi of Igboezunu Aguleri. When the child Iwene went to the mission school at the Christian Village in his hometown Aguleri to study, the priests there called him Michael, which name he adopted at baptism at nine. He lived with a close relative Orekyie who was a teacher at the Christian Village mission school, Aguleri. The young Iwene was trained and educated in the mission school at the Christian Village of St. Joseph's Mission Aguleri. Right from his formative years and life in the village, the young Iwene had already distinguished himself as a devout Catholic and very meticulous person. It must be the manifestation of his tutelage under the energetic and pious Holy Ghost missionaries, his uncle Orekyie who was a teacher at the mission school, and the great sense of diligence he might have imbibed from them at St Joseph's Mission, Aguleri. A little wonder too, that because of his high decorum, the missionaries at Aguleri recommended him for entry into the newly established seminary at Igbariam.
At sixteen, Iwene Michael began teaching at the mission school in his hometown, Aguleri. Six years later, he entered the seminary at Igbariam. At thirty-four, he was ordained a priest at the Cathedral at Onitsha. Immediately after ordination to the priesthood in 1937, Father Tansi worked as a Parish Vicar under Father John Cross Anyogu (who was later consecrated a Bishop of Enugu) at Nnewi for three years – from 1938 to 1940. His laudable performance at Nnewi mission encouraged the Ordinary to transfer him to Dunukofia to open that station. This he did creditably too. After five years at Dunukofia he was again transferred to Ufesiodo (Orumba Aguata region) to build up the Mission. He worked satisfactorily as well in this field. Finally, he was posted to his hometown Aguleri in 1949. It was while at Aguleri that Father Tansi expressed for the first time in writing to his Archbishop his wish to become a Trappist monk. Consequently, from Aguleri he departed for the Monastery in Leicester England in 1950.
As a pastor, Father Tansi dedicated himself not only to daily contemplative prayer but also to active ministry. He evangelized the youth, prepared couples for marriage, visited the sick, was a very good confessor, promoted vocations to priesthood and religious life, and provided for the needs of the poor. He travelled extensively throughout the parish environs to meet and serve his people. An active and busy pastor suddenly developed interest for a monastic life! After thirteen years as a diocesan priest, Archbishop Heerey selected him as the most appropriate candidate to receive, incorporate, and share the Trappist spirituality.
Not a young man at age forty-seven, the parish priest left his native land and travelled to the distant land to prepare himself professionally. En route to England, Father Tansi made a pilgrimage to Rome. In 1950, he arrived at the Abbey of Mount St. Bernard in Leicestershire. Six years later, he took the religious name Cyprian (in honour of that great third-century African ascetic theologian, St. Cyprian of Carthage).
Unfortunately, after Cyprian had begun his formation program, the Trappists reviewed the proposed location of their foundation in Africa and changed the site from Nigeria to neighbouring Cameroon. Although disappointed at this change of location, Cyprian nevertheless continued his formation and dedication to the Trappist spirituality. Early in 1964, however, Cyprian was diagnosed with an aortic aneurysm. Within a few weeks, he died. Originally buried at the monastery in Leicestershire, his remains were transferred in 1988 to Onitsha and then to be buried finally at Aguleri his hometown, which had been also his last parochial assignment in Nigeria before moving to England.
Meanwhile, work is in progress at the Site where the Archdiocese of Onitsha is building Shrine in honour of Blessed Iwene Tansi, in his place of birth at Igboezunu, Aguleri. This is the small village at Aguleri, where Father Tansi was born. Therefore, it is appropriate that the Church, in its wisdom, has decided that the remains of the Blessed Iwene Tansi be interned and preserved for posterity, finally, in a Chapel in the Shrine built for that purpose in his native village,  Igboezunu, Aguleri.
Already, the Shrine Site at Igboezunu, Aguleri has started to attract a number of pilgrims on regular basis! It is hoped that when the Shrine is finally ready, and fully operative, more and more pilgrims will love to visit the centre for prayers and other spiritual exercises and liturgical celebrations.
The saintliness that Cyprian Michael Iwene Tansi manifested to others had been a part of him throughout his whole life, beginning even in his youth. Commenting on his whole life during his beatification at Onitsha in 1998, Pope (St.) John Paul II said, "He proved himself endowed with virtue, devoted to responsibility, and given over to piety, prayer and studies.
Finally, on a day like this, January 20, the universal Church honours Blessed Iwene Tansi, we shall not fail to continue to pray that in no distant future, God willing, we shall all gather again around the Altar, together with the  Holy Father the Pope, for the Canonization of the Blessed Iwene Tansi, which is the last stage remaining for his Sainthood in the Church.
Meanwhile, the faithful are expected to continue to seek for God's favours in prayer, through the intercession of the Blessed Iwene Tansi, and to report any favour received through his intercession to the Postulator's Office at the Archdiocesean Secretariat, Onitsha. – (Website: http://www.onitsha-archdiocese.org)
"Lord help me to remember that nothing is going to happen today that you and I together can't handle." – Blessed Iwene Tansi
Blessed Iwene Tansi, Pray for Us!
Francis Anekwe Oborji is a Roman Catholic Priest. He lives in Rome where he is a Professor of missiology (mission theology) in a Pontifical University. He runs a column on The Trent. He can be reached by email HERE.

The opinions expressed in this article are solely those of the author.