Justice J. Liman of the Federal High Court Benin, Edo State, on Wednesday, April 29, 2015 convicted Michael Igbinedion, younger brother to Lucky Igbinedion, former Edo State governor, and Charles Eboigbodin .
The duo alongside their companies; Gava Corporation Limited; Romrig Nigeria Limited; PML Securities Company Limited and PML Nigeria Limited, were prosecuted on an 81-count charge of money laundering,  misappropriation of funds and abuse of office brought against them by the Economic and Financial Crimes Commission, EFCC.
The convicts had pleaded not guilty when they were arraigned, setting the stage for a full trail.  In the course of trial, the prosecution called several witnesses to prove its case.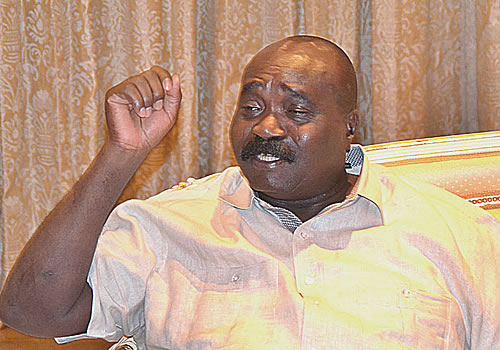 One of them, Mr. Ajoyo Sowale, an Accounts Officer with the Guaranty Trust Bank, identified various account statements and account opening documents of the convicts and confirmed to the court that several lodgements were made into the accounts, and that he printed the account statements and got them certified by the appropriate authority.
The parties adopted their written addressed in November 14,  2014 , while judgment was fixed for December 1, 2014. But a series of adjournments  delayed the delivery of the ruling till Wednesday, April 29, 2015.
When justice Liman finally delivered his ruling today, he found the two accused persons guilty on some of the counts. The judge convicted Eboigbodin for money laundering on counts 50-59, while Igbinedion was pronounced guilty as charged on counts 79-81.
The judge however deferred the sentencing of the convicts till Thursday, April 30, 2015.