American singer, songwriter and actress, Taylor Swift is the superstar on the September 2015 issue of Vanity Fair magazine.
Inside the issue, she discusses with Josh Duboff on her not being so keen towards dating anymore upon her realization that her female friends always had affairs with her men.
"We even have girls in our group who have dated the same people. It's almost like the sisterhood has such a higher place on the list of priorities for us. It's so much more important than some guy that it didn't work out with."
"When you've got this group of girls who need each other as much as we need each other, in this climate, when it's so hard for women to be understood and portrayed the right way in the media. . . . now more than ever we need to be good and kind to each other and not judge each other—and just because you have the same taste in men, we don't hold that against each other," Taylor said.
She also gave details of how she took on tech giants, Apple corporation for their initial plans not to compensate artistes for it's Spotify streaming service during the trial period.
"Apple treated me like I was a voice of a creative community that they actually cared about. And I found it really ironic that the multi-billion-dollar company reacted to criticism with humility, and the start-up with no cash flow reacted to criticism like a corporate machine."
She also spoke about how Jay Z helped her reconcile with rapper, Kanye West after the latter had interrupted her 2009 VMA acceptance speech.
Here are photos of Taylor Swift from this issue: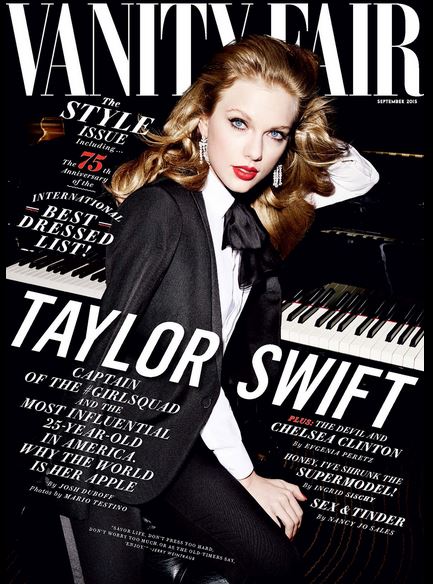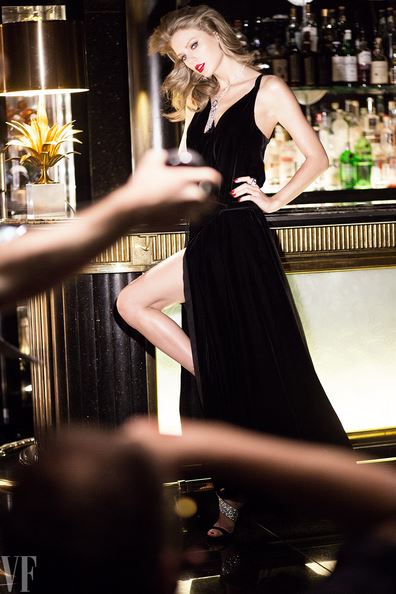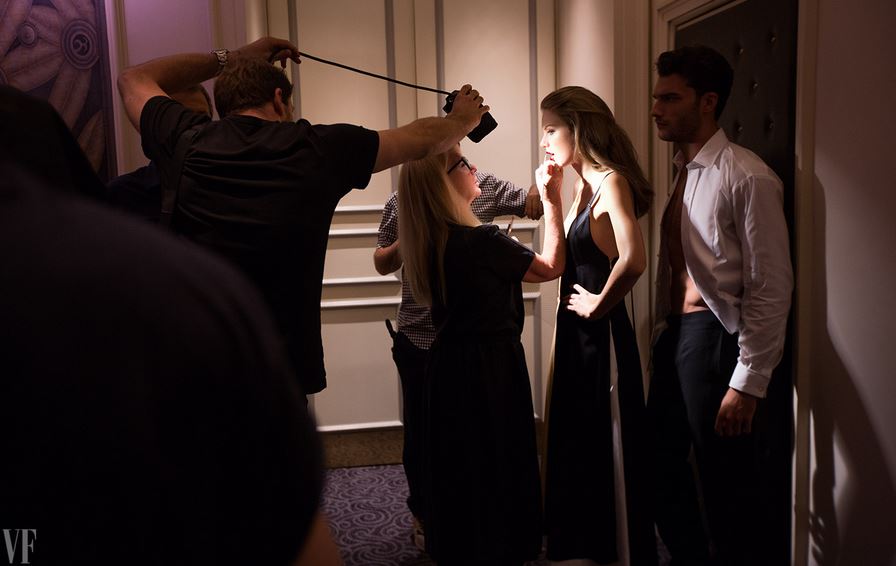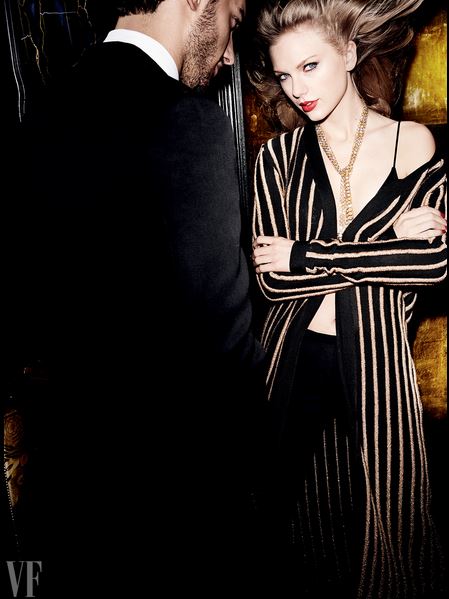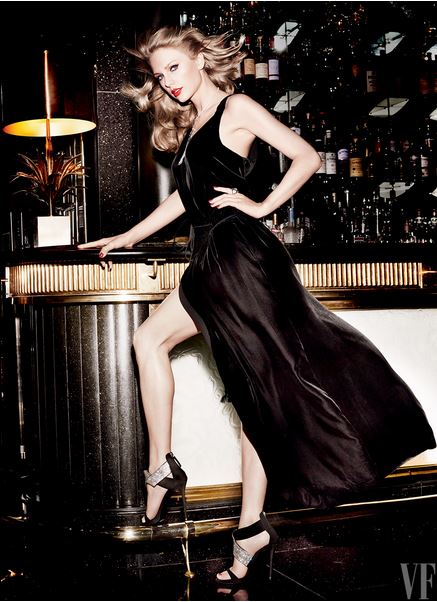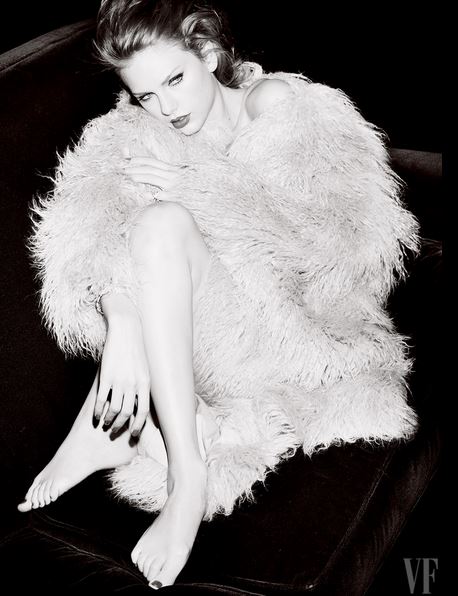 Photo Credit: Vanity Fair
Photography: Mario Testino