A female teacher has been arrested on Monday, February 2, 2015 for allegedly sexually assaulted two of her teenage students after lavishing them with gift items including guns, cars and alcoholic drinks.
41-year-old Michelle Ladd is an employee of Maconaquah School Corporation at alternative school programs in Bunker Hill, Indiana, United States.
She reportedly started having sexual intercourse with her first victim, a student of 17years old in 2010 six months after promising to help him secure a job years old on a farm she owned with her husband.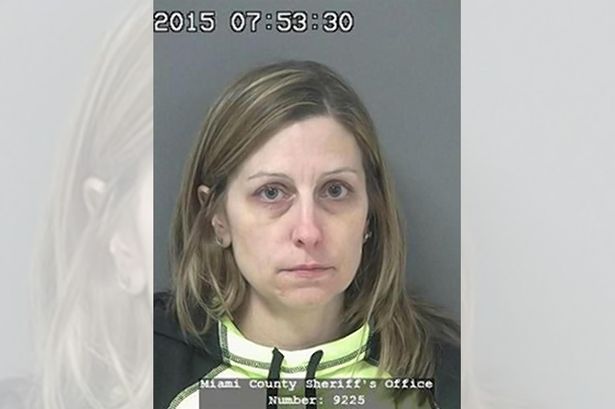 Court documents revealed that Ladd bought him alcohol and two cars, according to Mirror UK.
She allegedly started another sexual relationship in 2013 with another 17-year-old male student of the school.
Her second victim was said to have been  recently freed from a juvenile detention centre where he was detained after being convicted for a crime.
Police said also bought alcoholic drinks and handguns for her second victim while having sex with him.
Ladd was charged with child seduction and illegal transfer of handguns and will be punished for both crimes after due interrogation.