Pandemonium broke out in the University of Port Harcort, Rivers State on Monday, August 31, 2015 following the death of a second year student of Theater Arts department who reportedly collapsed while having her bath in the evening hours of Sunday, August 30, 2015.
The deceased identified only as Kel, was immediately rushed to the Emergency ward of the University of Port Harcourt Teaching Hospital, UPTH, where she was allegedly turned back owing to lack of bed space.
In a desperate bid to save her life, the late student was subsequently taken to a private hospital where she was referred back to the teaching hospital where she was brought from.
Unfortunately, she died before she was taken back to the UPTH.
The protesting students locked the gates of the Teaching Hospital and chased away the medical doctor with claims that the late student passed away due to the nonchalance of the hospital staff who refused to attend to her for over six hours.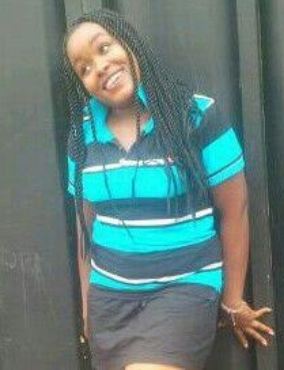 They implored the management of the teaching hospital to define the relationship between the students and the hospital, stressing that they pay medical fee as part of their schools fee yet students are always denied access to medical treatment.