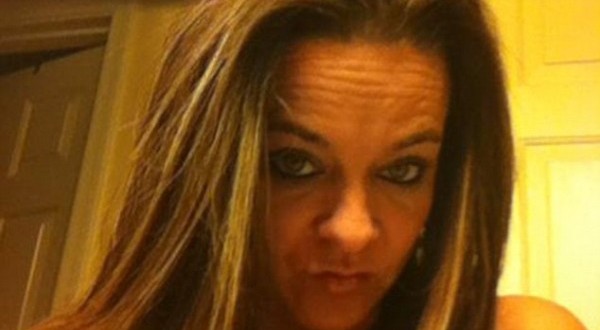 An Arizona woman accused of jumping out of a window naked after having sex with a 15-year-old boy says the allegations are untrue.
"That's not what I am at all," Keri Gonzalez, 34, told Fox 10.
A sheriff's report obtained by The Smoking Gun alleges that the teen's mother awoke at about 2 a.m. on January 21 and heard "knocking sounds" coming from her son's room at their San Tan Valley home.
The door was locked, but when her son opened it, she saw Gonzalez naked, crouching on the floor behind the bed, according to AZ Family.
The mother says she opened the door to find Gonazalez, naked, crouching on the floor. When she yelled at Gonzalez to get out, Gonzalez leapt out of the window, limped away, then returned to tell the woman she had broken her ankle.
The mother told deputies she had previously seen Gonzalez "flirting" with her son. The boy told deputies Gonzalez had come over after his mother fell asleep. He said Gonzalez brought him alcohol and the two had sex twice before his mom caught them.
The story Gonzalez told Fox 10, however, was different. She says her own son went to the teen's home to see a girl who also lived there. Once there, she says:
"We were talking and hanging out and one of the guys that was around 18 was pushing me onto the 15-year-old and continued to do it over 10 times and I was just trying to get my keys from them and leave. I said I had a headache and they gave me something and then I started feeling really weird and dizzy and they were like, you can come lay down and so they showed me up to a room.. woke up to banging and screaming at the door and it was the boy's mom and when I woke up, I didn't have pants on and while he was talking to her, I jumped out the two story window because I didn't even know what was going on in my mind at the time. If I was in my right mind, I wouldn't have jumped out the window."
Gonzalez was charged with sexual misconduct with a minor, but has been released from the county jail.