Twitter owner and Tesla CEO Elon Musk briefly lost his title as the world's richest person to Bernard Arnault on Wednesday, December 7, 2022, according to Forbes.
Musk's fortune dipped to $185.3 billion, falling just behind the $185.4 billion personal wealth of Arnault, the chief executive of luxury brand Louis Vuitton's parent company LVMH, and his family.
It was the first time since September 2021 that Musk was knocked out of first place on the Forbes' Real Time Billionaires list, which is constantly updated based on stock prices.
After briefly falling behind Arnault on Wednesday, December 7, 2022, Musk popped back into the lead, and the two billionaires were vying for top spot as the trading day unfolded.
It follows a turbulent period for Musk, who sold off significant swathes of his Tesla holdings to fund his $44 billion Twitter takeover six weeks ago.
Musk's personal fortune is largely tied up in Tesla stock, which has lost 57 percent of its value since the start of the year.
It means that, at least on paper, Musk's net worth has plunged from its peak of roughly $320 billion in November 2021, when Tesla shares hit an all-time high of $414.50.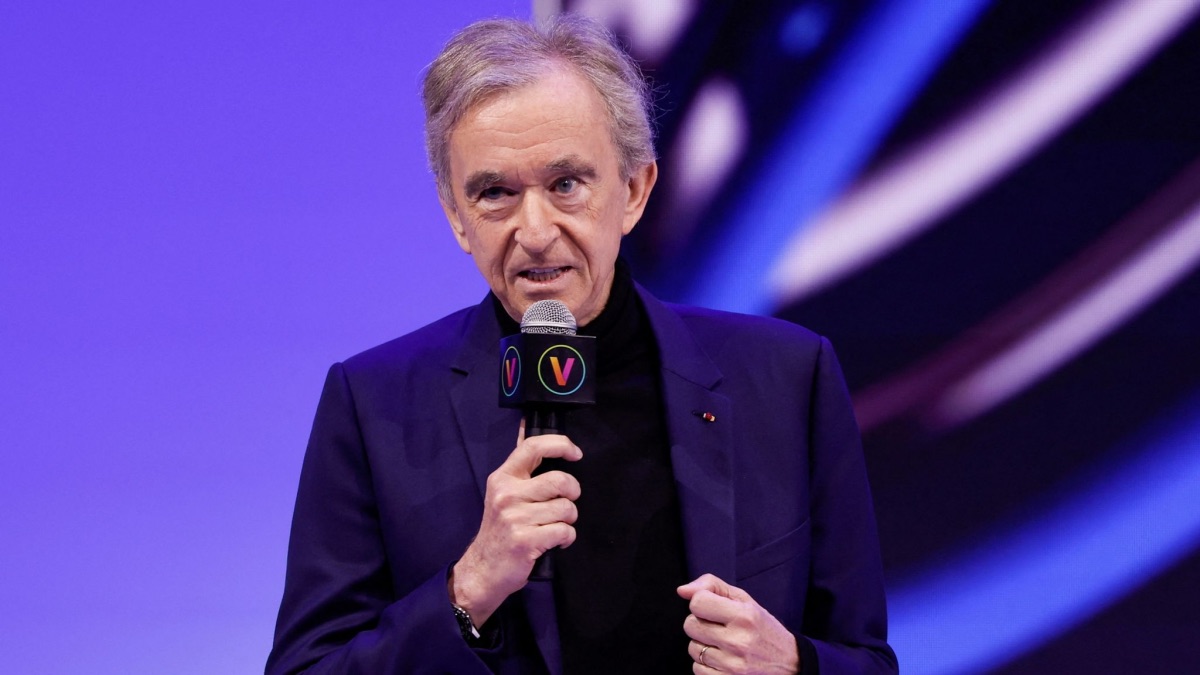 Meanwhile, luxury goods maker LVMH has weathered the bear market much more robustly.
The Paris-based company's shares are down just 9.7 percent since the start of the year, outperforming the benchmark S&P 500.
In addition to Louis Vuitton, LVHM controls about 60 subsidiaries comprising a range of prestigious brands, including Christian Dior, Marc Jacobs, Sephora, Bulgari, and Tiffany & Co.
Arnault, 73, is the co-founder, chairman, and chief executive of LVMH. Compared to the headline-magnet Musk, he maintains a low profile.
However, Arnault was among the business leaders who attended the first White House state dinner of President Joe Biden's administration last week, welcoming French President Emmanuel Macron.
Musk, meanwhile, has seen his personal fortune wane in the face of harsh market sell-offs and his expensive decision to purchase Twitter at a hefty premium.
Musk paid $54.20 for the company, which had been trading around $35 before his takeover offer in April.
Although Musk tried to get out of the signed merger agreement, Twitter's threats to take the matter to court succeeded in forcing his hand, and he paid the agreed upon price at the closing in late October.
Musk's tenure leading Twitter has been marked with drama, after he laid off roughly half the company's employees and began leaking internal documents intended to portray the former management negatively.
Elon Musk Lifts Donald Trump's Twitter Ban… And We Can't Wait For The Former POTUS's Snub
Twitter's new owner Elon Musk has said Donald Trump's account has been reinstated after running a poll in which users narrowly backed the move.
"The people have spoken," tweeted Mr Musk, saying that 51.8% of more than 15 million Twitter users voted for the ban to be lifted.
But the former US president may not return to the platform, earlier saying: "I don't see any reason for it".
His account was suspended in 2021 due to the risk of incitement of violence.
Twitter's previous management acted just days after Donald Trump's supporters stormed the US Capitol in Washington DC on 6 January.
Hundreds of rioters entered the complex as the US Congress attempted to certify Joe Biden's victory in the presidential election. The ensuing violence led to the deaths of four civilians and a police officer.
Soon after the riots, Donald Trump's Facebook, Instagram and YouTube accounts, which all had tens of millions of followers – were also suspended.
Several months later, he launched his own social media platform, Truth Social.
Earlier this week, the Republican announced that he would once again run for the US presidency in 2024.
Mr Musk, the world's richest man, took control of Twitter in October in a $44 billion (£37 billion) deal.
He immediately embarked on a series of radical changes within the social media giant, amid concerns that he might loosen Twitter's regulations on hate speech and misinformation.
With just over a week before the US midterm elections on 8 November, he responded to questions about whether he would reinstate Mr Trump's account by tweeting: "If I had a dollar for every time someone asked me if Trump is coming back on this platform, Twitter would be minting money!"
Earlier this week, he told employees that the company's office buildings would be temporarily closed, with immediate effect.
The announcement comes amid reports that large numbers of staff were quitting after Mr Musk called on them to sign up for "long hours at high intensity" or leave.
Source: Daily Mail