A man has been accused of killing his 13-year-old daughter, Hajara Jarelu, with rat poison, dug a grave inside his room and buried her in Bauchi State.
Jarelu's bereaved mum, Maryam Musa recalled how she met the killer father some 14 years ago and fell in love with him despite the religious differences.
She disclosed that she made up her mind to convert to Islam so they would get married but she fell pregnant along the line.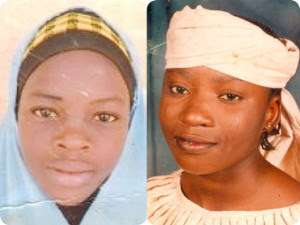 According to Leadership, the pregnancy created a gap between the two love birds who were not talking to each other even before it developed.
She was abandoned by the man who was no longer willing to marry her and it was in this condition that the woman was delivered of a healthy baby girl over 13 years ago.
Musa got married to another man and had four children.
However, sometimes last month, the devastated mum decided upon her guardian's advice to take her daughte to her father's family as according her; "a girl's honour lies with her paternal family."
Things however, turned sour as the man rather than accept his daughter, decided to kill her with rat poison for reasons yet to be deciphered.
Narraiting the ordeal, Musa said: "Jarelu killed Hajara with rat poison. I learnt that he met his uncle, who serves as a father to him, Chief Imam of Bauchi Bala Baban Inna that he wants to take Hajara to the Emir's palace to meet their relatives because they are related. His father consented and he came and told the Imam's wife to get Hajara ready. She was together with other children in their section when her father called her and instead of taking her out of the house, he took her to his quarters."
She further added that when they entered his room; "he had already bought the rat poison. He lured her to his room and gave her tea laced with the rat poison. At first, she refused as she told him she had taken her breakfast. He told her he is her father and will not harm her. She accepted the tea and after 2 sips, she started writhing in pain and complaining of stomach pain. He locked the door and left. One of the children, who observed that Jarelu came out of his room without Hajara, went and told her mother what happened."
The Chief Imam, who is the head of the family, declined to comment on the case until investigations have been completed by the police.
When contacted, the state Police Public Relations Officer confirmed that the case is still under investigation.