FLORIDA, USA – Martin Amis, a titan of contemporary British literature, renowned for his darkly satirical novels and razor-sharp wit, has died of oesophageal cancer at his Florida home. He was 73.
The author's death on Friday, May 19, 2023, was confirmed by his wife, a fellow writer, Isabel Foncesa, according to The New York Times.
Amis' literary career spanned over five decades, during which he penned a myriad of acclaimed novels and non-fiction books, earning a reputation as one of the most influential writers of his generation.
Born in Oxford in 1949 to novelist and poet Kingsley Amis, Martin Amis was destined to carve his own place in the world of letters. His debut novel, "The Rachel Papers," published in 1973, won the Somerset Maugham Award a year later, setting the stage for a string of significant works that included "Money" (1984) and "London Fields" (1989).
Martin Amis was a key figure in the rejuvenation of the British literary scene, alongside contemporaries like James Fenton, Salman Rushdie, and Ian McEwan. His intimate friendship with journalist Christopher Hitchens, who also died of oesophageal cancer in 2011, became the stuff of literary legend.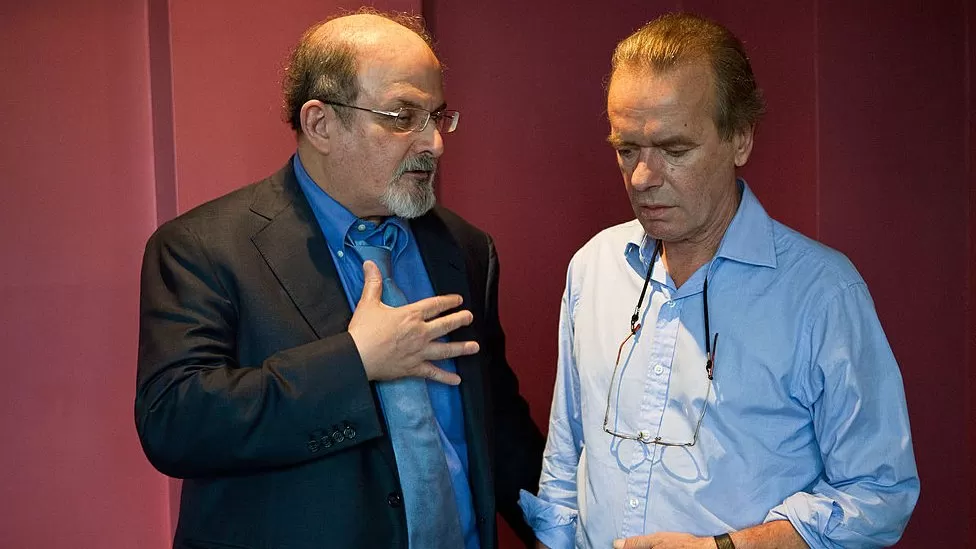 Salman Rushdie paid tribute to Amis, telling The New Yorker, "His voice is silent now. His friends will miss him terribly. But we have the shelf." The shelf of Amis' works, filled with scathing satire and provocative explorations of societal vice, indeed represents an enduring legacy.
"Money," often regarded as Amis' most acclaimed novel, became emblematic of the 1980s. The narrative, centered on a commercial director struggling to make his first feature film, drew from Amis' experiences as a script writer for the ill-received sci-fi film "Saturn 3."
Amis also stood out as a bold public intellectual, never shying away from airing controversial opinions on politics and current affairs. He consistently returned to the grim subject of the Holocaust throughout his oeuvre, unflinching in his depiction of humanity's darkest hours.
His most recent novel, "Inside Story," was published in 2020, marking the latest addition to an impressive catalogue that started with a memoir, "Experience," published in 2000.
Michal Shavit, Amis' UK editor at Vintage Books, lauded him as a "stylist extraordinaire, super cool, a brilliantly witty, erudite and fearless writer." Penguin Books described Amis as leaving a "towering legacy and an indelible mark on the British cultural landscape."
As news of Amis' passing spread, tributes poured in from literary circles. The Booker Prize Twitter account posted: "We are saddened to hear that Martin Amis, one of the most acclaimed and discussed novelists of the past 50 years, has died."
The death of Martin Amis signifies the end of an era in British literature. But his words will continue to echo through the pages of his novels, reverberating in the minds of readers, and inspiring future generations of writers.