A coalition of human rights lawyers has stepped into the controversy surrounding the release of a lesbian sex tape featuring the deposed Miss Anambra 2015, Chidinma Okeke demanding that the authorities launch an investigation into the Miss Anambra organisation.
The Civil Rights Realisation and Advancement Network has written to the National Agency for the Prohibition of Trafficking in Persons, NAPTIP, to investigate the sex tape scandal as a case of sexual exploitation and trafficking.
It was recently revealed by an insider that Ms. Okeke was forced by a benefactor to perform in the sex tape for the purpose of using it as a tool for blackmail against the beauty queen.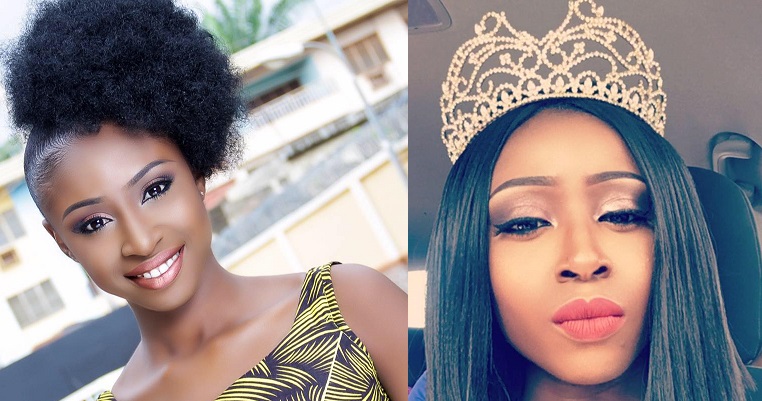 In a petition dated October 29, 2016 and addressed to the director general of NAPTIP, the group of lawyers branded the organisation behind the beauty pageant of sexually exploiting young women using the Miss Anambra name as a cover.
Olu Omotayo, the president of the network, urged NAPTIP to prosecute those behind the leaked sex tape which he said was a sexual exploitation and also ban the beauty contest.
Omotayo regretted that the pageant, established by a government agency – Anambra State Broadcasting Service – had turned into an avenue for sexual exploitation and trafficking.
"Recent happenings which led to the online circulation of nude pictures and video of the said Miss Anambra pageant queen 2015, Miss Chidinma Okeke, have shown that the organisers of the pageant are using the avenue to sexually exploit young innocent girls in the South-East," the organisation wrote.
"The purpose for which the state government through one of its parastatals, the Anambra State Broadcasting Service, established the pageant competition has been defeated because it can no longer be said that the pageant is promoting morality, culture of the people or empowering the female youths of the zone.
"We submit that it is part of the functions of your agency to investigate all cases of trafficking in persons, including forced labour, child labour, forced prostitution, exploitative labour, and other forms of exploitations.''
The lawyers maintained that decisive action should be taken against the Miss Anambra organisation to prevent further exploitation of young woman.