Words cannot adequately describe a mother's pain at losing her child and the pain one mother went through when her son was kidnapped 15 years ago goes beyond mere words.
According to ABC 7 News, the mother Hope Holland said her son Jonathan was kidnapped and taken to Mexico when he was 3 years old in 2000 and although she hadn't seen him in all this time, she kept hoping that she would find him.
Holland engaged the services of private investigators and worked with child services trying to track and get her child back. She also revealed that she became suicidal during the years following the fruitless search for her son.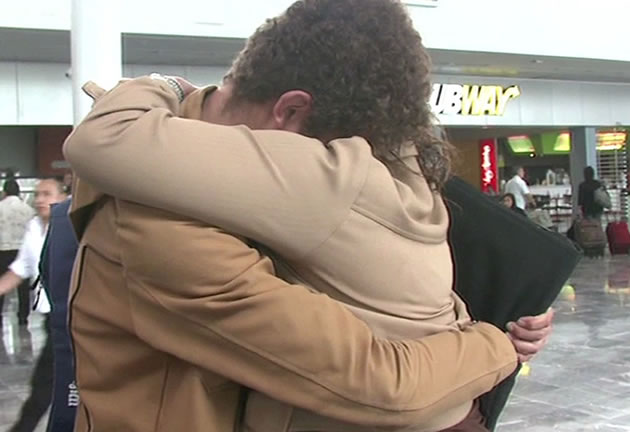 As fate would have it, Jonathan was also searching for her and in 2014, he posted an old photo of himself with his mother on Facebook hoping that either his mother or his elder brother, Jacob, would find it. The Facebook photo was what led to their happy reunion in January 2015.
She said, "I'm happy he wanted to know me."
The mother and son reunited at the Tijuana border and after explaining the situation of things to border officials, Jonathan was allowed to fly back to Campbell, California so they could spend quality time together and catch up on 15 years of separation. Jonathan was also very excited to get to meet his elder brother.
According to Holland's friend and neighbour, Tammy Taylor, she watched Holland struggle through the years in despair as she didn't know if Jonathan was alive and well or dead. Taylor said Holland despaired to the point that even a TV commercial could set Holland on a path of emotional pain "because it reminds her of him and the little words he was saying when he was a baby, like a Mazda 'zoom zoom' commercial."
She explained that Holland was very excited about the reunion as she was privy to the details of the first conversation between Jonathan and her friend. Taylor said, "When she first spoke to him on the phone and listened to their conversation even though he speaks Spanish, so I couldn't understand everything going on. She kind of gave me the rundown. She's really excited to spend time with him and see where his life has been. The good news is she didn't give up hope and she found him."
It is however unclear as to whether or not Jonathan's father would still face kidnapping charges.