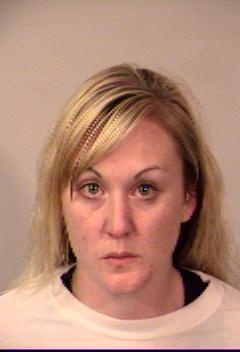 A female teacher has been accused of making students stand on a long queue in order to have sexual intercourse with them each time her husband was not at home.
She said the encounter usually made her feel 'attractive' and 'wanted'.
The former maths teacher, Erica Lynn Mesa, 28, at Colonial Forge High School in Virginia, USA, reportedly committed the offence last year.
Mesa, who was also the school's volleyball coach described how she made the students wait for their turn in her home's basement while she had sex with another upstairs.
Her defence attorney, Mark Gardner said, "She was not preying on people who had no interest in participating."
"She is not a pedophile."
Police first began investigating Mesa after receiving a tip-off from administration at the school. They found an electronic trail linking Mesa to several students, including nude selfies she'd sent to a 16-year-old, according to Metro UK.
The randy teacher risks a maximum of 22 years imprisonment. She is due for sentencing on May 21.