Romans 13: 14 "Rather clothe yourselves with the Lord Jesus Christ, and do not think about how to gratify the desires of the flesh"
Many things may come to our mind when we read that we ought to cloth ourselves with Christ; but what does it really mean to cloth one's self with Christ and how exactly do we do this?
Some bible translations may write this phrase as "put on Christ", this I believe gives us a better idea of what the bible really means when it gives us this admonition.
To understand what it means to put on Christ or even how to do it let us first see why we need to put on Christ. Throughout the bible whenever we are told to put on something it is usually in the sense of putting it on so close to yourself that it becomes like second skin; kind of the same way a soldier would put on his armor of war so that it is so close to him that he is completely covered and protected from all sides.
So our putting on is to serve as a type of protection or weapon to carry out an assignment. We see in other instances that we are told to put on something in the bible it is usually followed by a purpose or assignment that needs to be achieved or followed by something that we need to be on guard about.  For instance we are told to put on the whole of armor of God to guard us against the schemes of the devil or we are told clothe ourselves with humility because we receive grace from God by being humble. In both cases we get the idea that we need to not only be completely covered but to also be deliberate in our putting on.
So how do we put on Christ? When we put on Christ it means that we have allowed ourselves to become one with Christ to the point that we start becoming like and start behaving like Him. Now this doesn't mean copying Christ in the sense that we are pretending to be what we are not or what we have not become.
First of all you cannot clothe yourself with Christ if you don't know Him and have never given your life to Him. In other words, you cannot put on Christ if you are not a believer. So to put on Christ you must first of all be born again and baptized through the Holy Spirit into His kingdom.
This then brings us to the next step of putting on Christ which is walking in the spirit. This simply means allowing the Holy Spirit lead us so we can walk according to the dictates of the Holy Spirit only and at all times. You cannot become one with Christ without the help of the Holy Spirit because the Holy Spirit only declares or speaks what He has heard from Christ and He alone is able to show and teach us what it means to become like Christ. Becoming like Christ is far from copying or mimicking Christ. It is a deliberate and transformative work done from the inside by the Holy Spirit.
It is as we walk according to the dictates of the Holy Spirit that our thinking becomes transformed. We are able to go from thinking and seeking to gratify the desires of the flesh to not thinking or seeking to gratify the desires of the flesh any longer.
It is at this point that we have started to clothe ourselves with Christ.
Job 29:14 "I clothed myself in righteousness, and it enveloped me; my just decisions were like a robe and a turban"
Ephesians 6: 10, 11 "Finally, be strengthened by the Lord and by His vast strength. Put on the full armor of God so that you can stand against the tactics of the Devil"
1 Peter 5: 5 "In the same way, you younger men, be subject to the elders. And all of you clothe yourselves with humility toward one another, because God resists the proud but gives grace to the humble"
Galatians 3: 27 "For as many of you who were baptized into Christ have put on Christ like a garment"
Galatians 5: 16 "I say then, walk in the Spirit and you will not carry out the desire of the flesh."
John 16: 12-15 "I still have many things to tell you but you can't bear them now. When the Spirit of truth comes, He will guide you into all the truth. For He will not speak on His own, but He will speak whatever He hears. He will also declare to you what is to come. He will glorify Me, because He will take from what is Mine and declare it to you. Everything the Father has is Mine. This is why I told you that He takes from what is Mine and will declare it to you."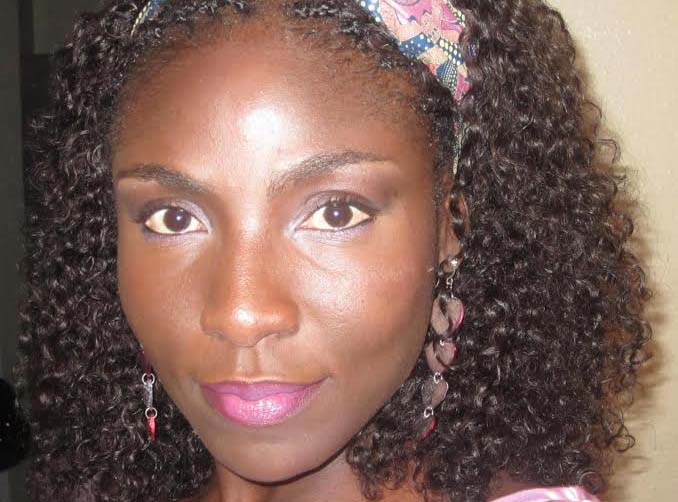 Temitope Talabi is a founding member of The Trent Voices currently reside in Austin, TX. She graduated with a PharmD from Texas Southern University in Houston, TX. She works as a community pharmacist and spends her spare time writing to build and encourage others through the word of God. Temitope is also currently working on a series of self-help books created to empower people to take charge of their health and wellness, the first of which is scheduled to be released early next year.
The opinions expressed in this article are solely those of the author.