The sight of poor, unhealthy looking underfed children is guaranteed to break hearts any day and that is exactly the kind of sight that caused Rachael Groll, the Children's Ministry Director for the Living Waters Church in Meadville, to start serving families at the Gill Village housing project last year. She embarked on the project after she saw groups of children eating pancake mix straight out of the box.
From the on, she started providing their families with free food and clothing as well as an afterschool mentorship program to help the children with their studies. She also offers free rides to community church events.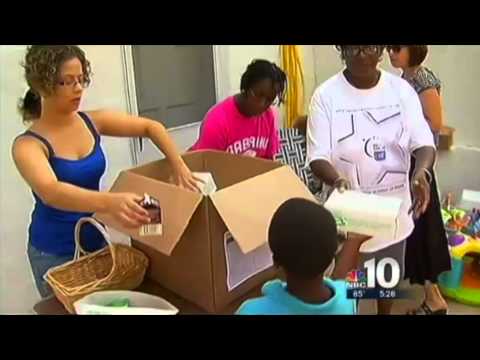 Later, Groll began leading "Sidewalk Sunday School" programs where Bible stories were read and the children and their families took part in music and games. The outreach soon began having a visibly positive impact on the lives of the people it touched.
"We saw major transformation and life change in the community," Groll said.
After all of these testimonies, you would think the government agencies would be on their side for the church's contribution to the community yet, in September 2014, Living Waters Church received an unexpected voicemail message from the government housing agency stating that they were no longer welcome because they were a religious entity.
According to Groll "I've never been up against anything like this, and when I got the call, honestly, I just wept. I felt like I'd been punched in the stomach. I've built relationships with these kids and their families,"
She said the Housing project officials merely repeated that she could no longer continue her services because the assistance was coming from a church even though they couldn't deny the positive difference the project had on the community.
Groll decided to seek help from Alliance Defending Freedom (ADF), which sent a letter to the housing authorities demanding they cease against engaging in what could only be deemed as religious discrimination. The housing authority backed down on its decision and agreed to fully remove the restrictions it had placed on the church and admitted it had misunderstood the Establishment Clause in the U.S. Constitution.
According to Groll, " They never mentioned any actual rules, they kept saying, 'You just can't.' Sometimes the government and government officials throw around these laws or ideas of separation of church and state that have no real grounding. We need to challenge these laws. It could be a matter of life or death."