About 14 pregnant teenagers and eight children aged between one and six were rescued by soldiers from 144 Battalion, Asa, in Ukwa West Local Government Area of Abia state from a purported motherless babies' home at Umunkpeyi Nvosi in Isiala Ngwa South Local Government Area of the state.
In addition, six young men who claimed to be staff of the home were nabbed as well as two girls, aged 16 and 25.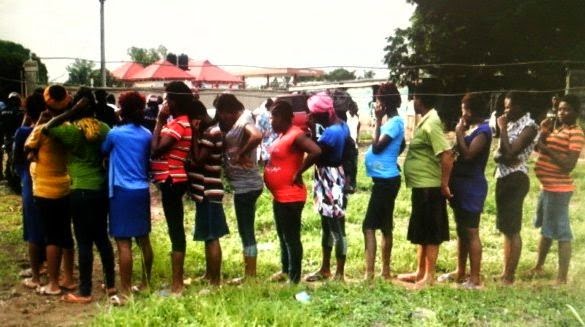 The police are making efforts to arrest the owner of the home known as, Mrs. Nma Charity who claimed to be running a government approved home but was actually trafficking children and hiring men to impregnate the teenage girls.
According to Vanguard, sources said each girl was given N20,000 after child birth while their babies were sold for between N80,000 and N150,000 for females and males, respectively.
One of the suspects who was caught trying to steal a baby confessed that he had been in the business with the woman for a while and specialised in stealing children and taking them to the owner of the home.
An anonymous soldier said  the pregnant teenagers as well as the children would be handed over to the National Agency for the Prohibition of Traffic in Persons and Other Related Matters, NAPTIP.
The suspects would be handed over to the police for further prosecution.