Scores of demonstrators have besieged southern Germany where world leaders have gathered for the Group of Seven summit meeting which began in the mountain town of Garmisch-Partenkirchen on Sunday, June 7, 2015.  The wold leaders are there to discuss a wide range of important economic and social policies.
Topping the agenda of the event are a major trade agreement, an international fund to help poorer countries deal with climate change and stopping the flow of money to terrorist organizations such as the Islamic State group.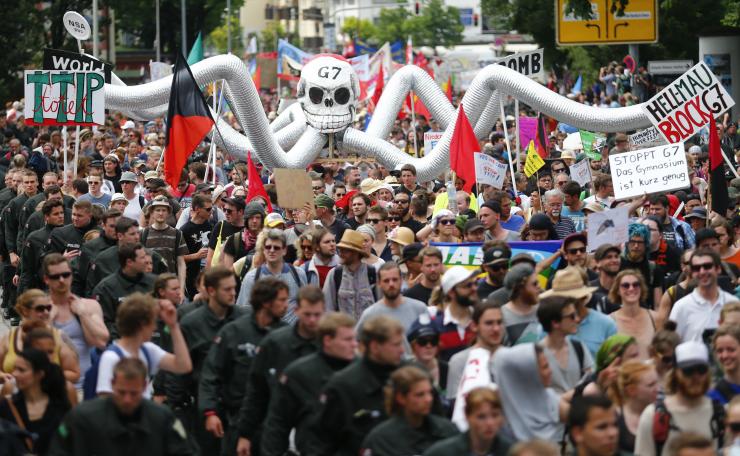 The protesters represented mostly far-left interests and the subjects of their protests ranged from environmental issues to reforms that would check the increasing political power of the world's wealthiest financial institutions.
Police officers were attacked with flagpole and bottle filled with fuel. That's why pepper spray and batons were used. #G7 #GaPa

— PolizeiOberbayernSüd (@polizeiOBS) June 6, 2015
The demonstrators numbered about 4,000 to 8,000, and were much fewer in number than the 22,000 police officers who lined the streets to monitor the protests. It was mostly peaceful, although officers, some equipped with riot gear, at a point used pepper spray when protesters attacked them with a flagpole and fuel bottles, German news service Deutsche Welle reported.