A 19-year-old housemaid was arrested for using her urine to prepare meals for her employers and the entire family her reason is shocking.
She was arrested in September 2015 and upon interrogation, she said she usually urinated into the pot of food in order to punish her employer for being wicked and constantly maltreating her.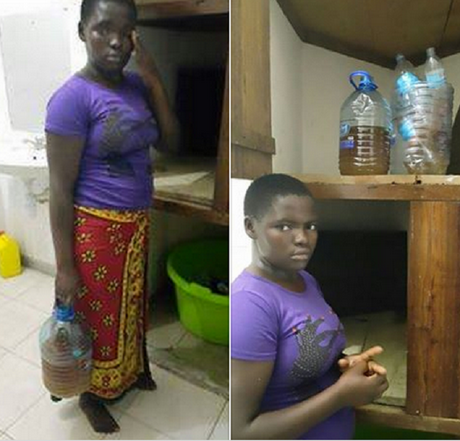 According to a Facebook post on Modern Kenya Corps, the Kenyan housemaid was caught in the act when her bosses installed a Close Circuit Camera in the house at Mombasa, following suspicions that she was maltreating their children.
Unknown to her that there were secret cameras, the teenager urinated into a pot of soup she was preparing for the family.
They were shocked to the marrows when they discovered the incident and immediately called the police who arrested her.