A 41-year-old woman,Gerri Wolfe, had done the unimaginable after she successfully pulled a set of twins from her severed stomach during a Caesarean Section in a hospital, a process which she referred to as a maternal assisted caesarean which she read online.
Wolfe was said to have received the news that she would need to go under the knife in order to have her babies successfully after she experienced some complications in the 36th week of her pregnancy.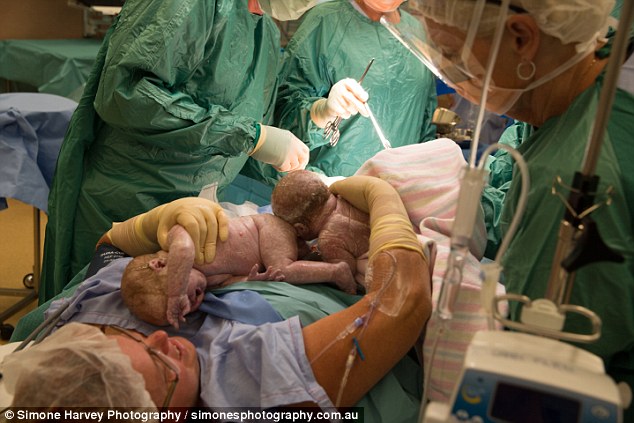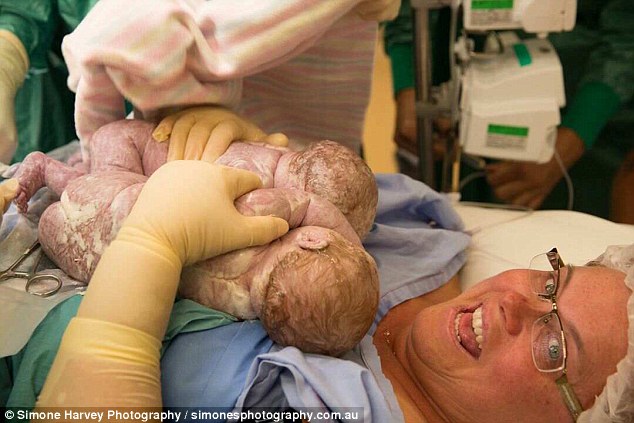 According to Mail Online, on Monday, December 22, 2015, the Australian woman gave birth to her 10th and 11th children who happened to be a set of twins named, Matilda and Violet, but in a very unusual procedure at John Hunter Hospital in Newcastle, New South Wales.
It was said to be the fifth time she was having a Cesarean Section.
'My other caesareans were very sterile, very surgical, very impersonal.
'People were talking about what they did on the weekend without even thinking about me laying on the table, going through this momentous experience of having a baby, she said.'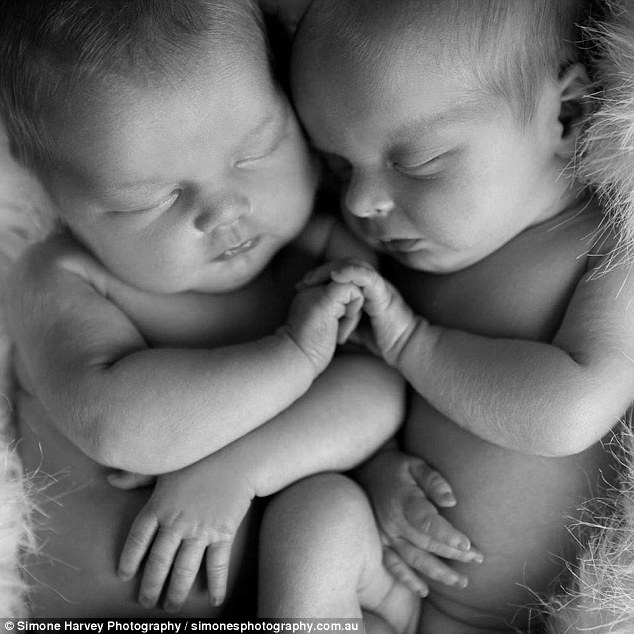 When the doctors objected, Wolfe said, 'It's my body, it's my birth, it's my baby,'
"This is what I need to reclaim my birth – to make it more personal for me, so I can be a good mother.'
'It was more about making it that much more personal, and for me to have a connection to the birth of my children
Narrating the how she finally had the babies, she said, 'Then (after a while) he leaned over to me and went, "are you ready to meet these babies?"
'I went "oh my god!… Okay, really!"'
'It was just like a normal Caesarean from then until he said, "reach down and grab your babies".
'I just brought her (Matilda) up to my chest and I held her in my left arm.
'And then a minute later he said, "come and get the other one".
'(Violet) was breached, so it was a little bit awkward picking her up.
'But I reached out with my right hand and someone helped me turn her around the right way and put her on my chest as well. And then I had both of them!'